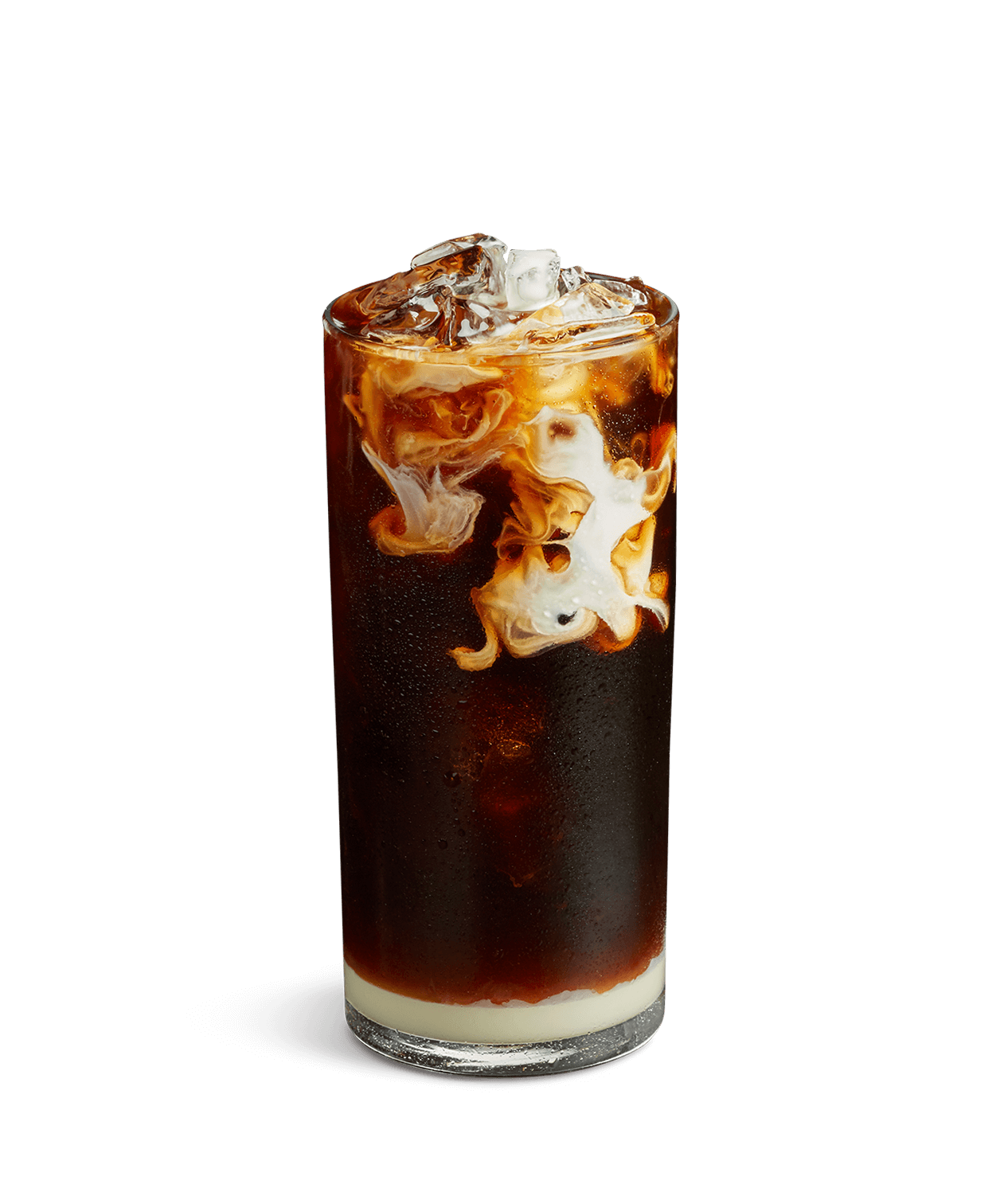 Peppermint Mocha Black Tie
An intriguing take on a holiday classic, our Peppermint Mocha Black Tie infuses Cold Brew with fragrant peppermint, rich   chocolate sauce, and sweetened condensed milk, topped with a cascade of half and half and served on ice.  
Order Now
Expertly crafted and made to order.
IT STARTS WITH THE BEST
We make everything with freshness and flavor in mind. Only high-quality ingredients are worthy of our handcrafted offerings, from our baked goods to our on-the-go snacks and our signature beverages.
Our Commitment to Craft
Alt-milk options available

Sugar-free sauces
& syrups upon request

Housemade whipped cream
and chocolate

Milk from cows not
treated with rBST
Nutrition Details
160
Calories
3
Grams of Protein
Nutritional values are for a small size drink.
Sugars (g)

29

Protein (g)

3

Sodium (mg)

40

Total Fat (g)

3.5

Trans Fat (g)

0

Calories (kcal)

160

Cholesterol (mg)

15

Carbohydrates (g)

29

Dietary Fiber (g)

0

Saturated Fat (g)

2

Calories From Fat (kcal)

35
Sugars (g)

36

Protein (g)

3

Sodium (mg)

40

Total Fat (g)

3.5

Trans Fat (g)

0

Calories (kcal)

190

Cholesterol (mg)

15

Carbohydrates (g)

36

Dietary Fiber (g)

0

Saturated Fat (g)

2

Calories From Fat (kcal)

35
Sugars (g)

50

Protein (g)

4

Sodium (mg)

55

Total Fat (g)

5

Trans Fat (g)

0

Calories (kcal)

260

Cholesterol (mg)

15

Carbohydrates (g)

50

Dietary Fiber (g)

0

Saturated Fat (g)

3

Calories From Fat (kcal)

45