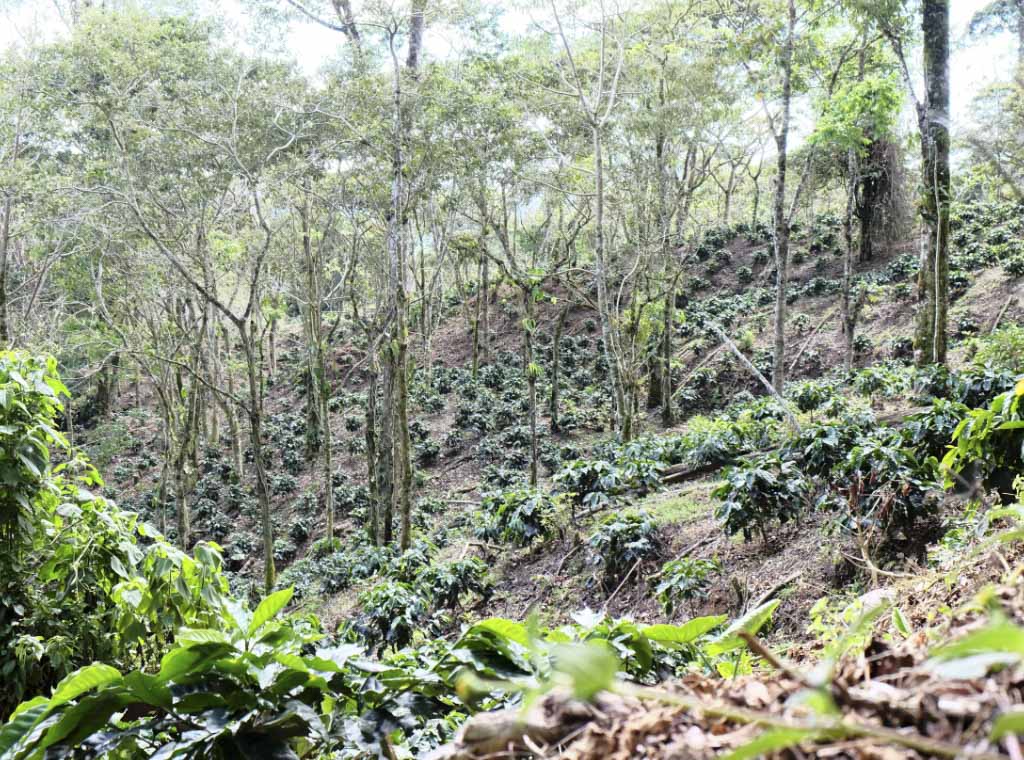 WORLD COFFEE RESEARCH - WORKING FOR COFFEE'S FUTURE
Climate Challenges Demand Constant Vigilance
Every day—Earth Day included—Peet's works tirelessly in our stewardship of the environment and as supporters of the communities we rely on for our coffee. Our producer partners are hard-working, devoted to high-quality coffee production, yet this commitment is tested more intensely by mother nature each year. An increase in disease and pest infestations, erratic and uneven rainfall, and higher temperatures are stressful to both farmers and coffee trees. There isn't a singular solution, and often a meaningful response requires a long-term view and a collaborative approach. As coffee lovers, we all have a shared future; at Peet's we believe that when we invest in farmer livelihood and coffee plant science, we're positioning everyone involved in coffee to thrive.
Taking Responsibility Makes an Impact
We believe that wherever we source coffee, we are accountable. First and foremost, that accountability starts with coffee itself. In 2012, along with other forward-thinking companies, we founded World Coffee Research, the only organization applying advanced agricultural science on a worldwide, collaborative basis, by developing climate-resistant coffee varieties.
For World Coffee Research, Every Day is Earth Day
WCR uses research in coffee genetics to develop improved, GMO-free coffee varieties, establish better agronomic approaches for seed lots and nurseries, and create market opportunities that empower farmers to navigate the impacts associated with plant diseases and pests, poor soil health, and climate change. From the seed to the roaster, from the plant to your cup, World Coffee Research harnesses technological innovation and facilitates collaboration with leaders in the coffee industry. We help farmers apply the learnings provided by WCR in order to ensure the survival of coffee and its farmers as they navigate the challenges of our ever-changing global climate.
A NOTE FROM OUR ROASTMASTER
You might say our world is coffee, here at Peet's, but it's more specific than that. We were born to better coffee as a company in 1966, embodying the selective sourcing and sensorial roasting that is now known as "Specialty Coffee." We want to save coffee: the crop as we know it is threatened by climate change. And we especially want to save the coffees that are distinctive. We want a vast variety of aromas and flavors, grown in all of the select, diverse locations that produce exceptional lots (that selectivity is one of the reasons our customers love Peet's). Coffee farmers want plants that are robust and resilient in the face of a climate that seems to change by the day. This why the work of World Coffee Research is so important.
Peet's helped found World Coffee Research as a fundamental sustainability investment—fundamental to our existence as a company, and more important, fundamental to the existence of coffee plants … and coffee farmers. When you enjoy any Peet's coffee, you contribute to a better coffee world, whether it be Earth Day or any day of the year. Because Peet's funds World Coffee Research every day of every year, to make sure coffee quantity—and quality—lasts.
-Doug Welsh, Peet's Roastmaster & VP of Coffee
Photo of coffee plants under a canopy of shade trees. Photos courtesy of World Coffee Research.