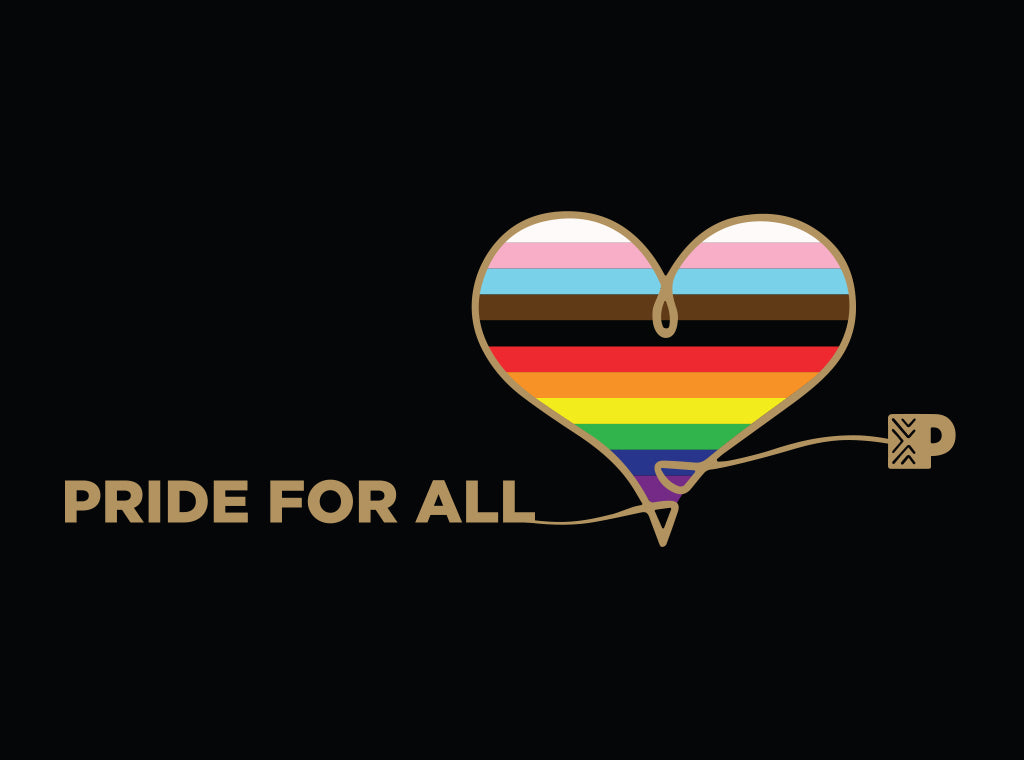 PRIDE FOR ALL
Peet's believes in the importance of making an impact, from supporting our partners at origin to celebrating our greater community here at home. Peet's has been a proud sponsor of Pride events here in our home, the San Francisco Bay Area, for years, and we extend that energy to all our Peetniks, on both sides of the coffeebar counter. 
"As a gay kid, from a small town in Minnesota, I never thought that I would work for a company that encourages and celebrates you being your unique self. Pride is a celebration of being authentic and I'm glad that I can show up to work, every day, doing exactly that." - Ethan D. 
PEET'S PRIDE RESOURCE GROUP & SF LGBT CENTER
We are excited to announce that Peet's is donating to the San Francisco LGBT Center and developing a partnership between the center and the Peet's Pride Resource Group. This partnership will help us develop programming throughout the year and give us access to volunteer opportunities within our own community. For more information about the SF LGBT Center and Pride events check out Homepage - SF LGBT Center (sfcenter.org)
SF GIANTS PRIDE DAY, PRESENTED BY PEET'S COFFEE
Peet's Coffee was proud to be the presenting sponsor of SF Pride Day at Oracle Park, including special event tickets that came with limited-edition SF Pride socks. Partial proceeds from those special event tickets were donated to San Francisco Pride. https://www.mlb.com/giants/tickets/specials/pride
"Being out at Peet's means I can talk about my life without having to hide behind neutral terms such as spouse or partner. And nobody gasps quietly before getting a hold of themselves! It's very refreshing to be myself and be so comfortable and supported in doing so." - Nicky S.

 
PEET'S PRIDE SPEAKER

The Power of Language with Julián Delgado Lopera
A special hybrid Pride event featured author and storyteller, Julián Delgado Lopera. Julián discussed the power of language, pulling on experiences from their own journey with language.
LANGUAGE IS POWER
Supporting plans to help normalize the use of pronouns is a major initiative this month. The goal is to ensure staff, Peetniks, partners, customers, consumers, and guests anywhere on the gender spectrum and of any sexual orientation feel welcomed and celebrated by Peet's. We believe that words make a difference, and that allyship is a critical component of our community. As part of this initiative, we say #countonme in our internal communications and using our Ally for All sticker.
"30 years ago, I knew I was different. 25 years ago, Ellen DeGeneres came out on her sitcom. I was elated to see positive representation in pop culture until a close family member commented, "I don't see why they have to be public about it." I shrank into myself. Continuing to hide my authentic self, afraid of being judged, and rejected by those I was closest to and loved. Then, over 20 years ago, I started a Gay/Straight Alliance in my high school, and I found love and support with my friends and most of my family. I know the value of finding support. We have all come a long way, but the journey isn't over—there's still work to be done. I learned 25 years ago that a simple, offhanded remark can hold a tremendous amount of weight. Words are powerful. They can condemn or they can lift up." Anni P.