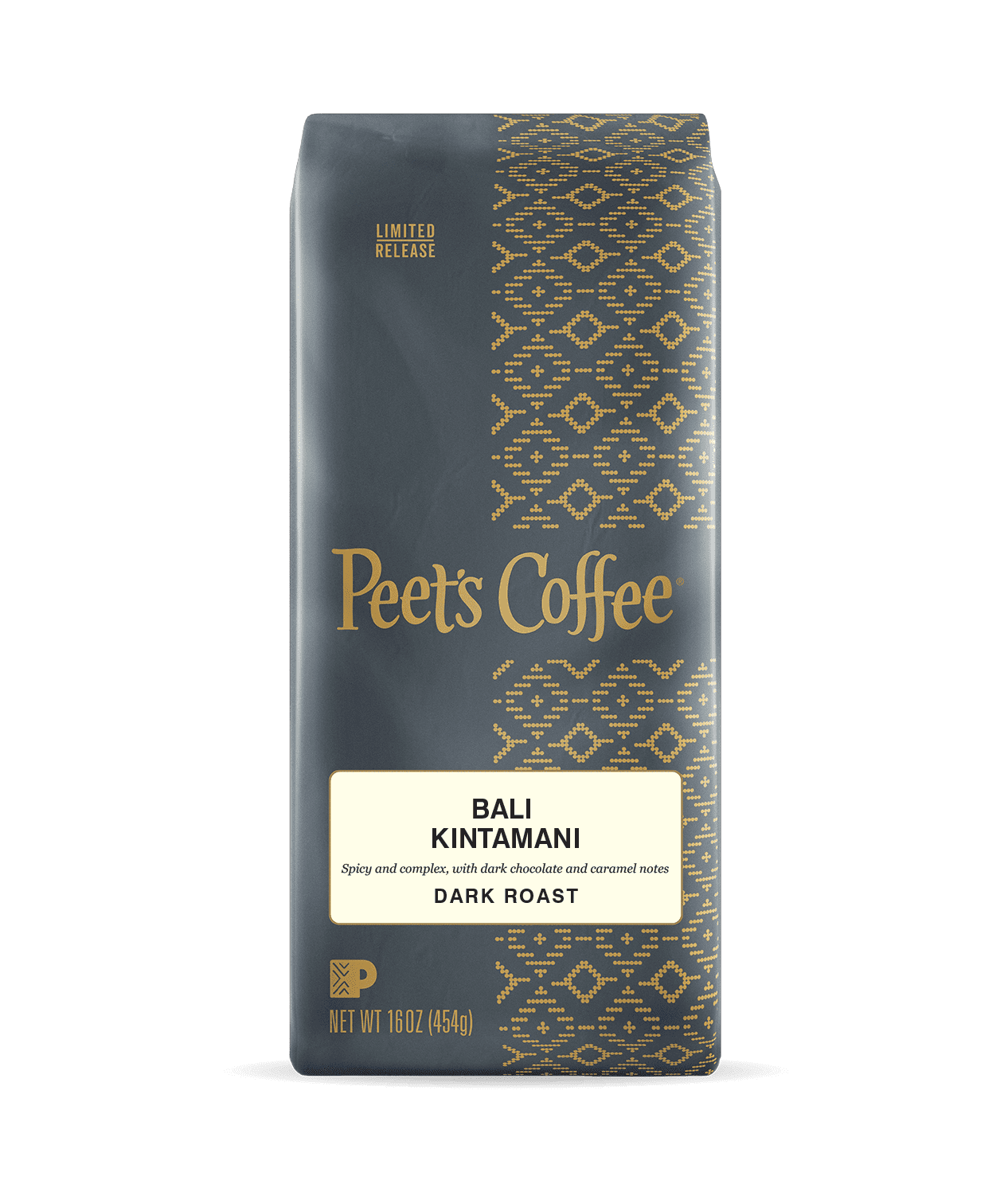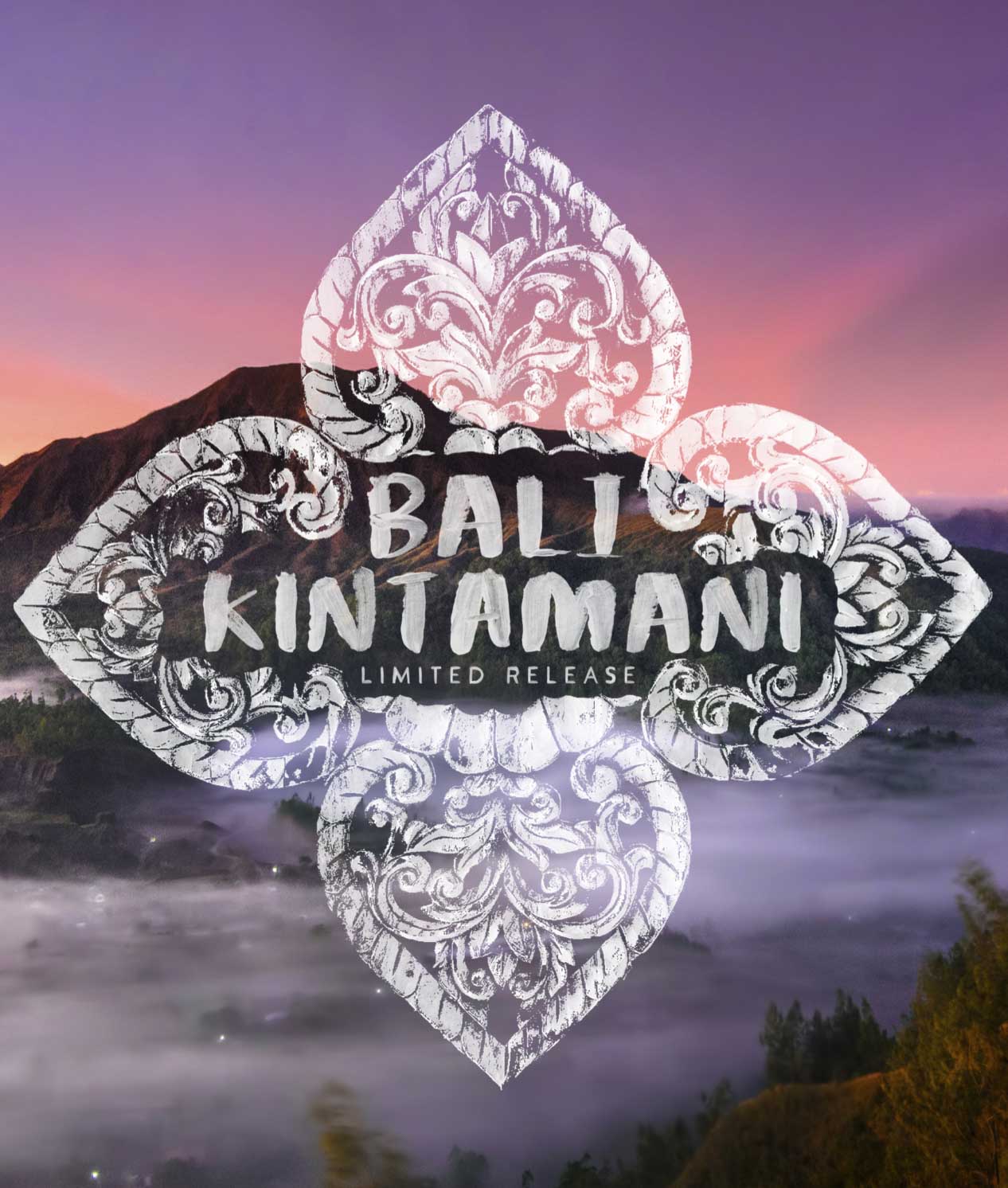 Bali Kintamani
$21.95
/
lb
16 oz
48 cents per serving (45 servings)
Spicy and complex, with a satisfying weight in the cup and notes of dark chocolate and caramel. 

Last order date: August 1
Sorry, we're sold out.
Enter your email address below and we'll let you know as soon as this product becomes available again.
Flavor Profile
Dark Chocolate, Caramel, Tropical Wood
Roast Details
Roast: Roasting is the catalyst for expressing the aroma, flavor, and individuality of a coffee through the essential, transformational application of heat.

Brightness: Acidity. Liveliness. A desirable, sharp, and pleasing sensation that heightens coffee's flavor.

Body: The tactile impression of thickness and viscosity in the mouth, independent of taste and aroma.
Roast
Brightness
Body
Attributes
Type: Single Origin
Origin: Kintamani, Bali, Indonesia
Process: Wet-hulled
The Story
Indonesian coffees have been a staple here at Peet's since our founding. The most popular and well-known is Sumatra, but other Indonesian islands like Sulawesi, Flores, and Bali produce gorgeous coffees with distinctive characters. Bali is famous as a vacation destination but drive just a couple hours from the splashy beachside resorts, and it's a different world. The Kintamani region hugs the...
Brewing Methods
For Bali Kintamani
The press pot, or French Press, offers direct infusion for full-bodied coffee. It's an ideal companion for dark roasts, bringing out rich, complex flavors.

Shop French Press

Pour-over brewing is a simple way to brew a clean, bright cup. It brings out subtle nuances in coffee, particularly those with bright, sparkling flavors.

Shop Pour-Over
@peetscoffee on Instagram