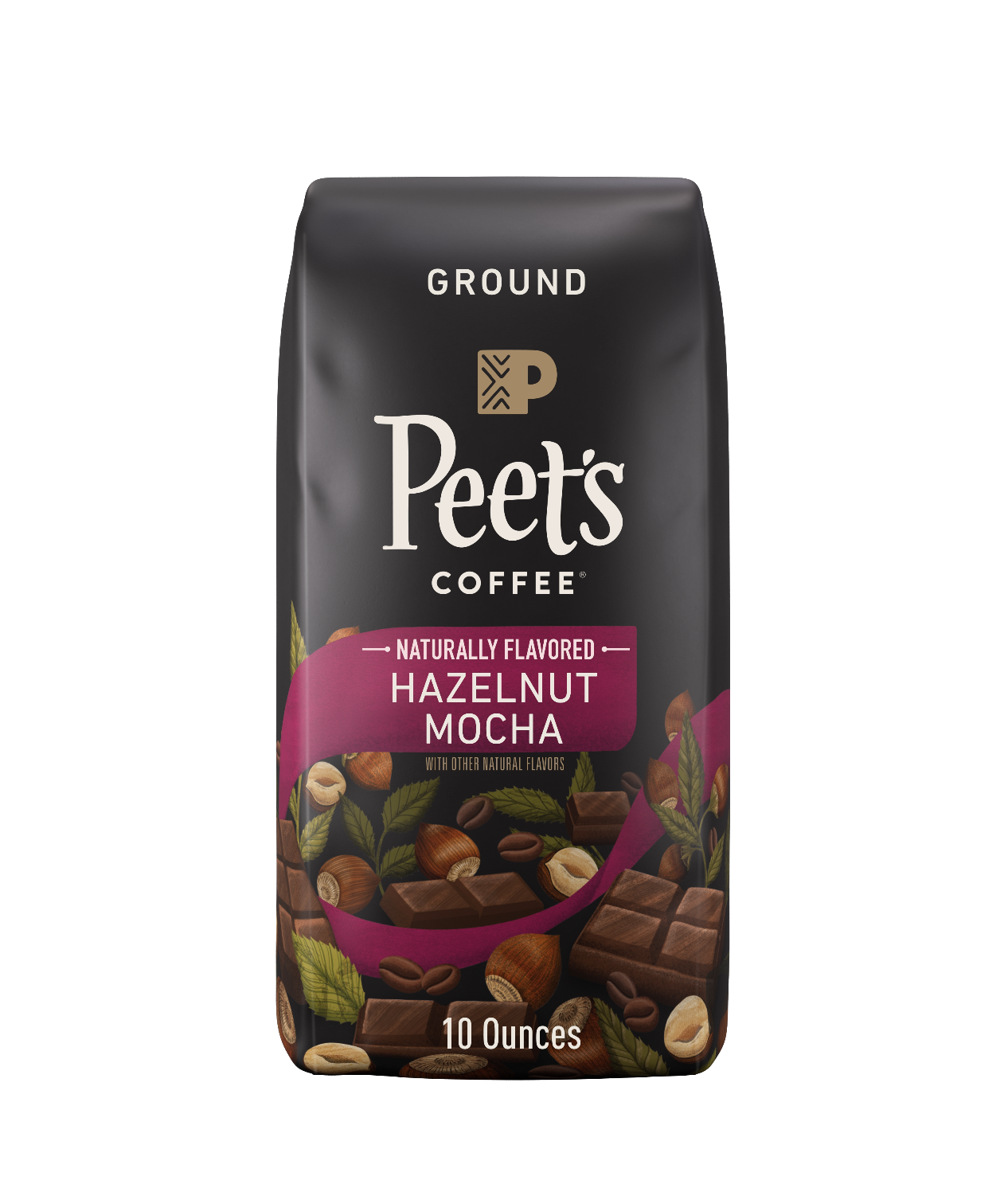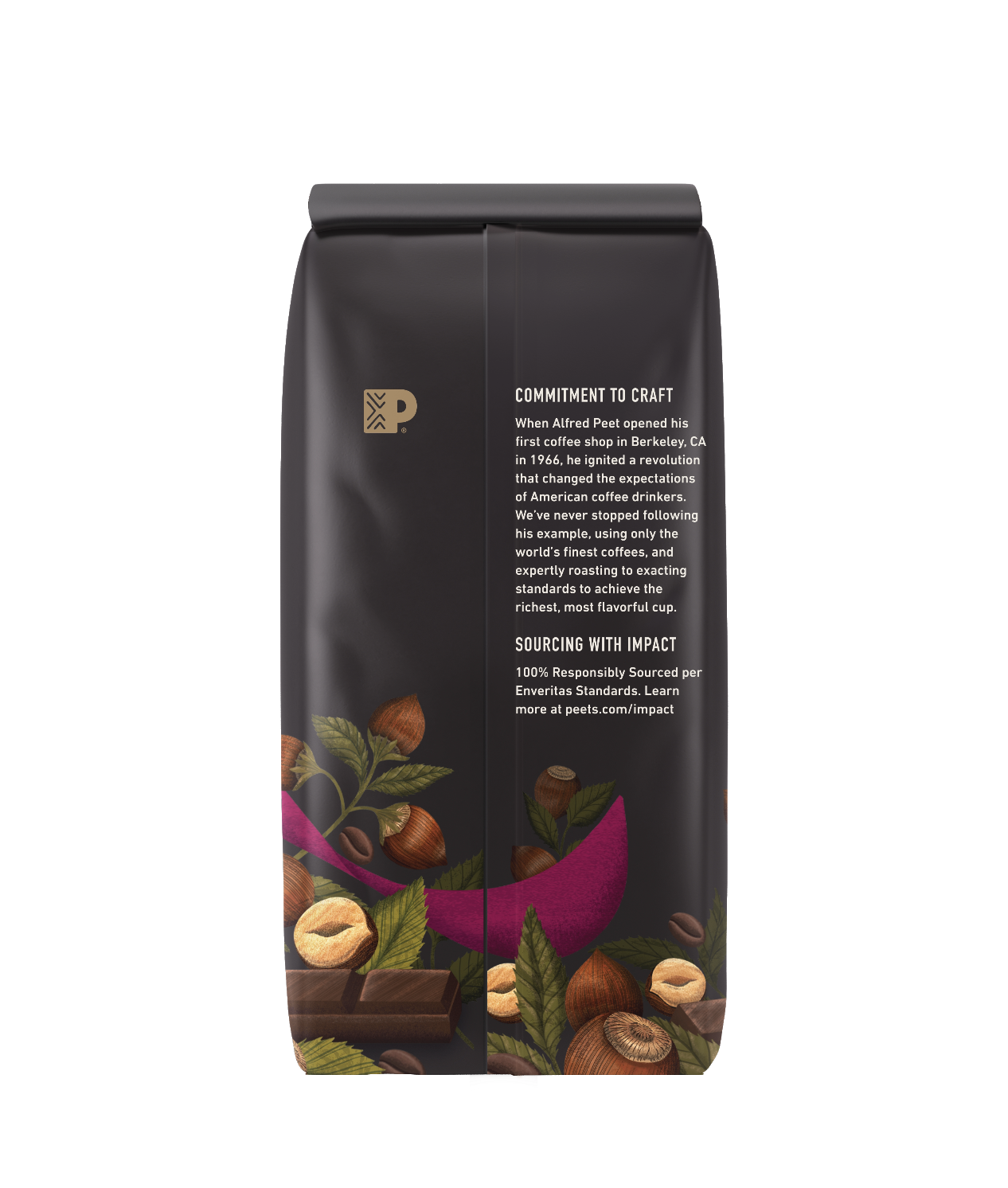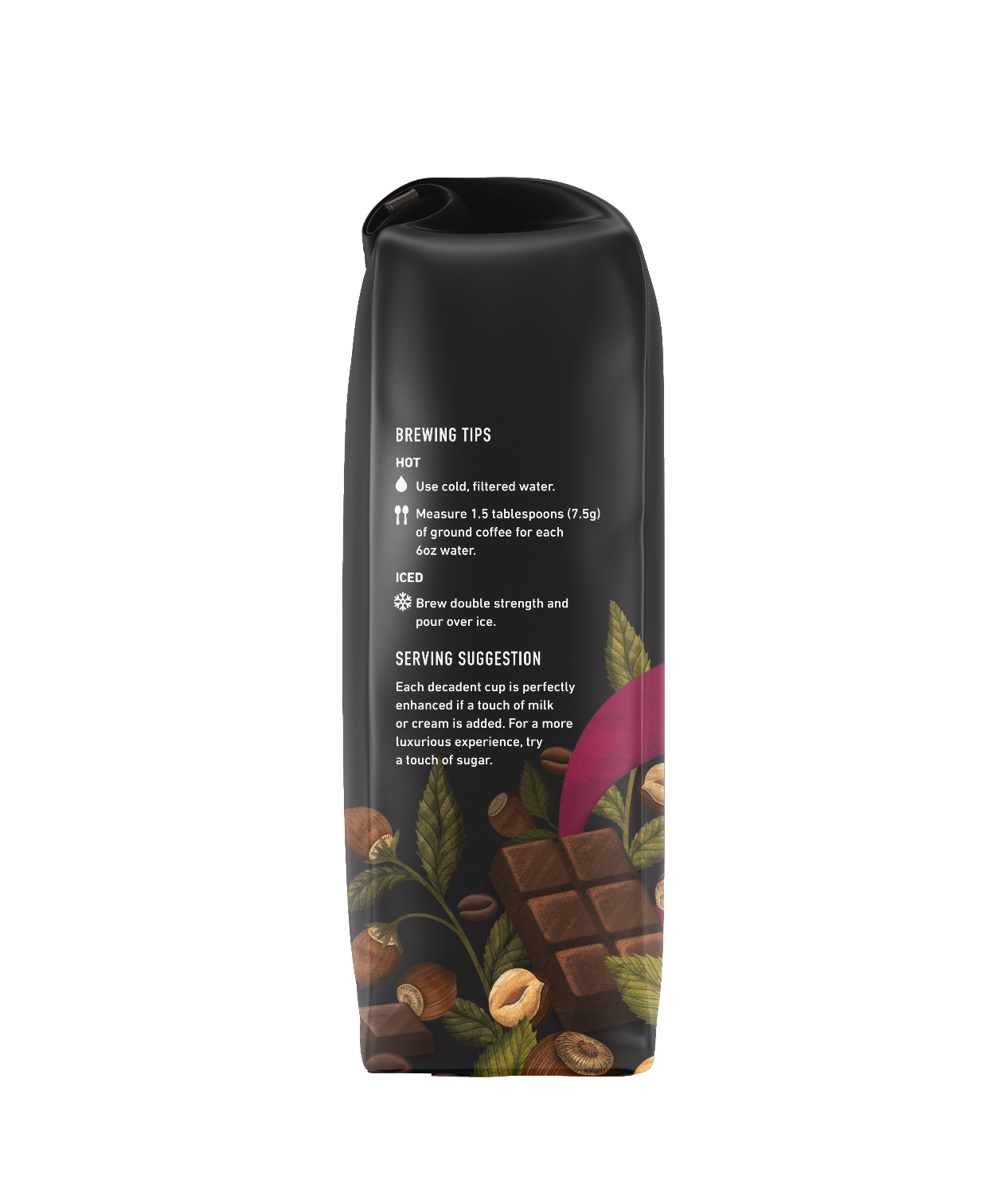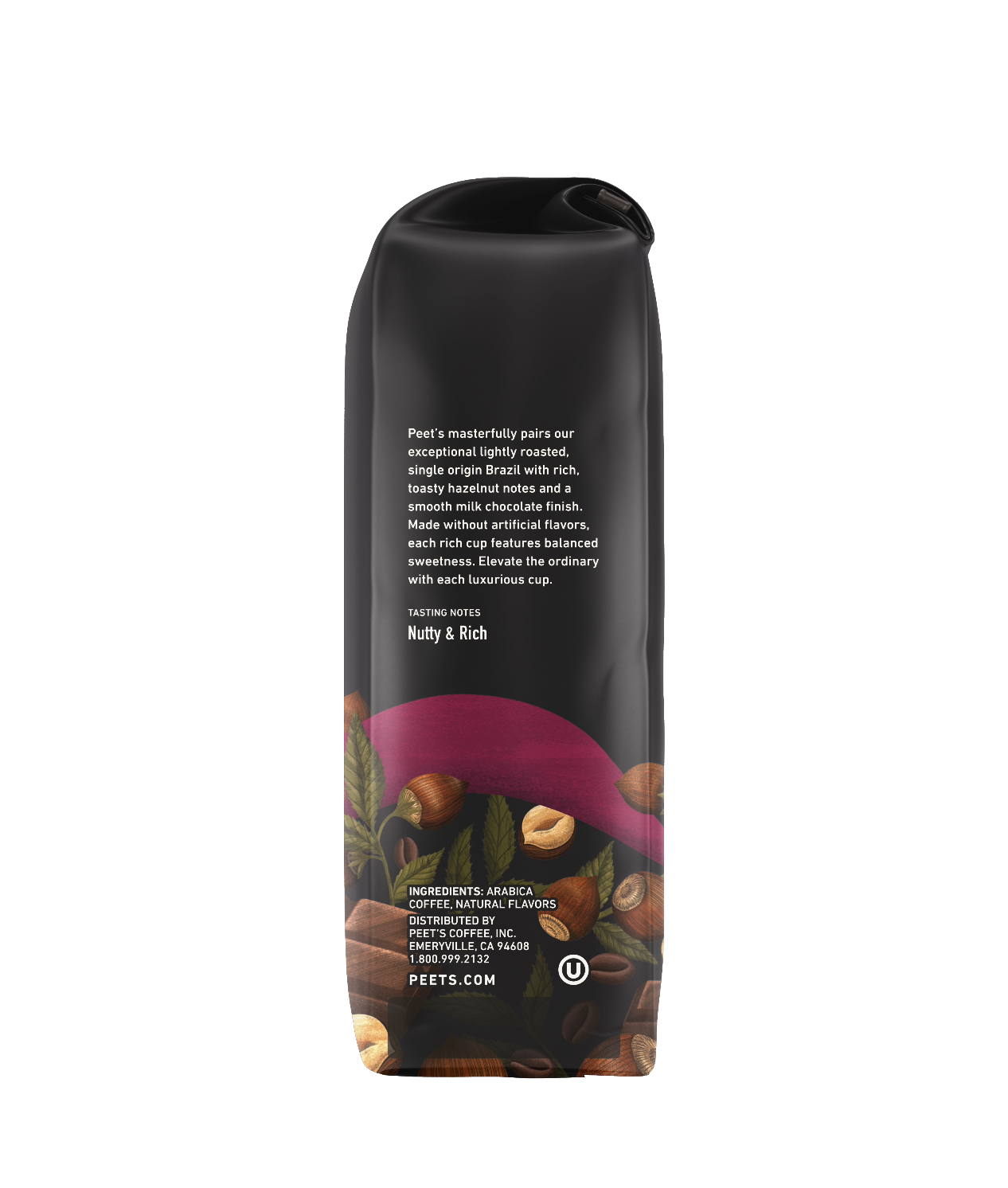 Hazelnut Mocha
$12.99
/
10 oz
160 oz
2 cents per serving (450 servings)
Rich notes of milk chocolate and brown sugar lead into a smooth, satisfying hazelnut finish. A dash of milk brings out the sweet and balanced overtones of each cup.

*Bags are pre-packaged, and sold in increments of 2.
Sorry, we're sold out.
Enter your email address below and we'll let you know as soon as this product becomes available again.
Flavor Profile
Hazelnut, Milk Chocolate, Dried Fruit
Roast Details
Roast: Roasting is the catalyst for expressing the aroma, flavor, and individuality of a coffee through the essential, transformational application of heat.

Brightness: Acidity. Liveliness. A desirable, sharp, and pleasing sensation that heightens coffee's flavor.

Body: The tactile impression of thickness and viscosity in the mouth, independent of taste and aroma.
Roast
Brightness
Body
Attributes
Type: Single Origin
Origin: Brazil
Ingredients: Hazelnut Mocha flavored coffee with other natural flavors
Process: Natural
The Story
Peet's masterfully pairs our exceptional lightly roasted, single origin Brazil with rich, toasty hazelnut notes and a smooth milk chocolate finish. Each rich cup features balanced sweetness without any artificial flavors. Elevate the ordinary with each luxurious cup.
@peetscoffee on Instagram