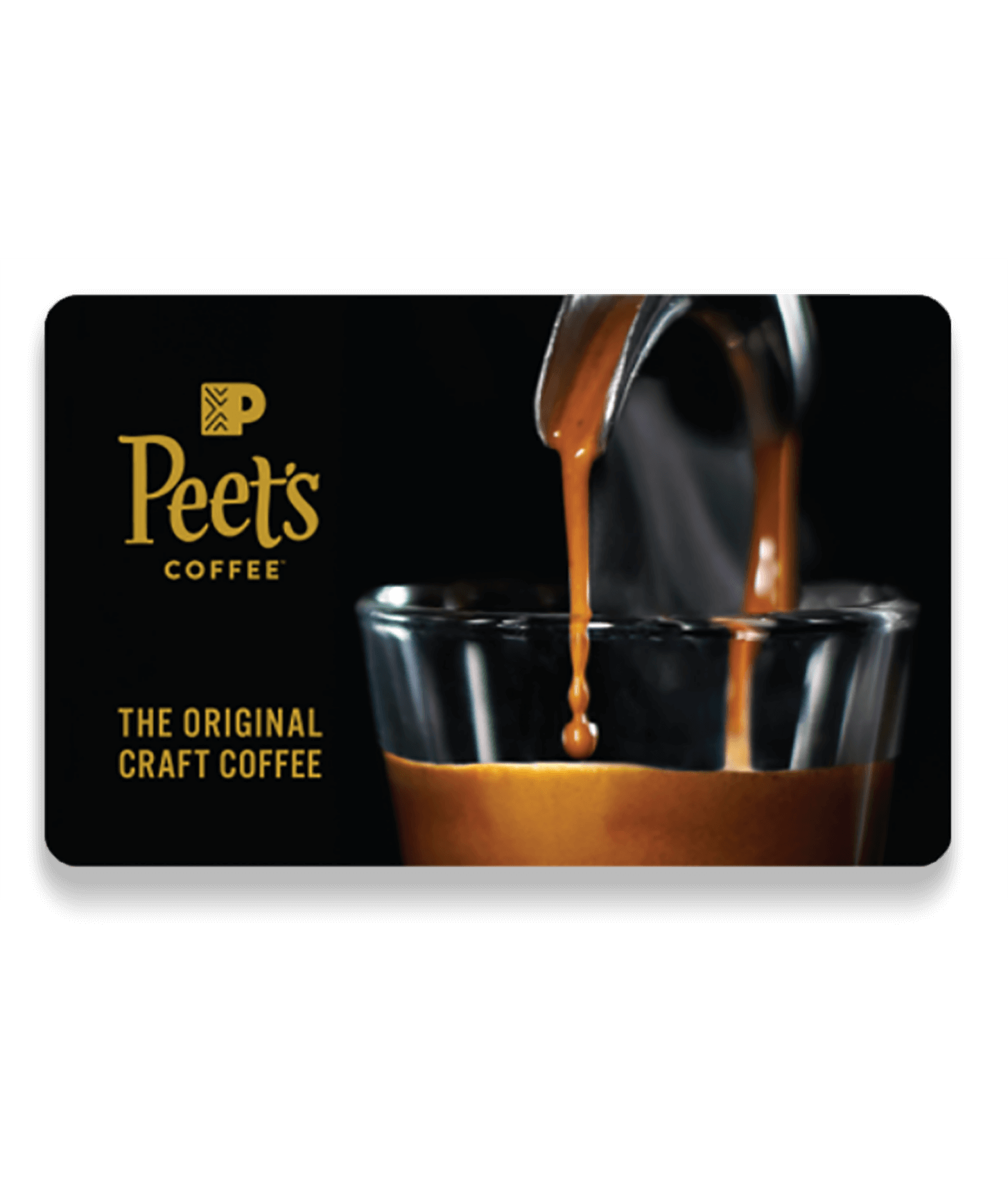 You send as much as you like, they get to pick what they like—delectable beverages, tasty treats, or even their favorite freshly hand-roasted beans. A Peet's Card is a perfect gift for friends, family, colleagues, and any other coffee enthusiasts you know. Send one now.
Sorry, we're sold out.
Enter your email address below and we'll let you know as soon as this product becomes available again.
Product Details
Peet's Cards can be used in-store at Peet's Coffeebars and online at Peets.com. Cards can be loaded with any amount up to $200, and are easily reloadable.
You can also manage your Peet's Card on your Peet's app. Plus, when you load your Peet's Card to your Peetnik Rewards app, you can check-in, redeem rewards, and pay in one simple scan. If you report a registered card as lost or stolen, we will send you a new one equal to your outstanding balance.
Peet's Card transactions are processed as separate transactions, so be sure to order Peet's Cards separately from other items. Orders of more than five (5) gift cards will be shipped in bulk. For questions or concerns, please contact us.
@peetscoffee on Instagram