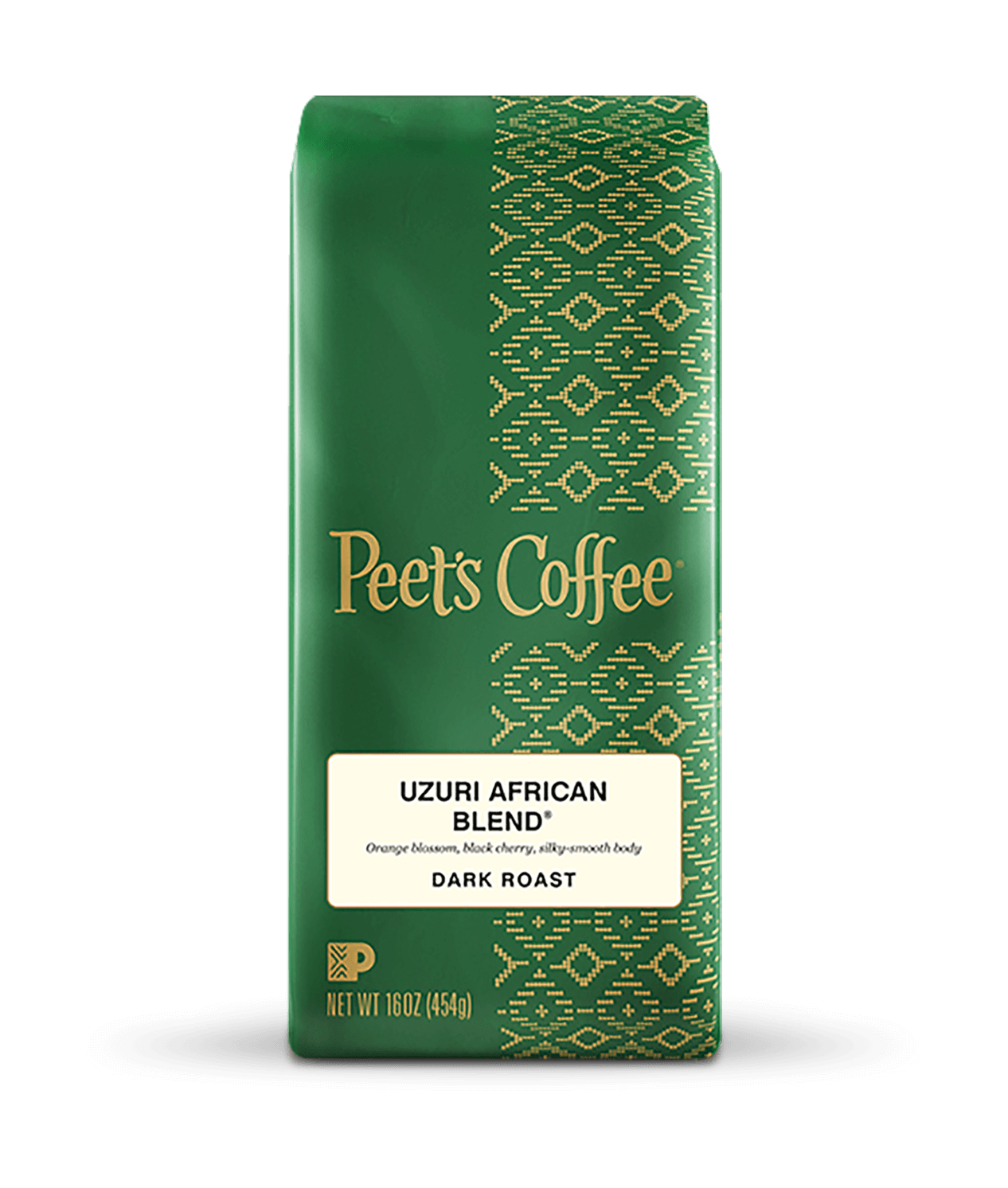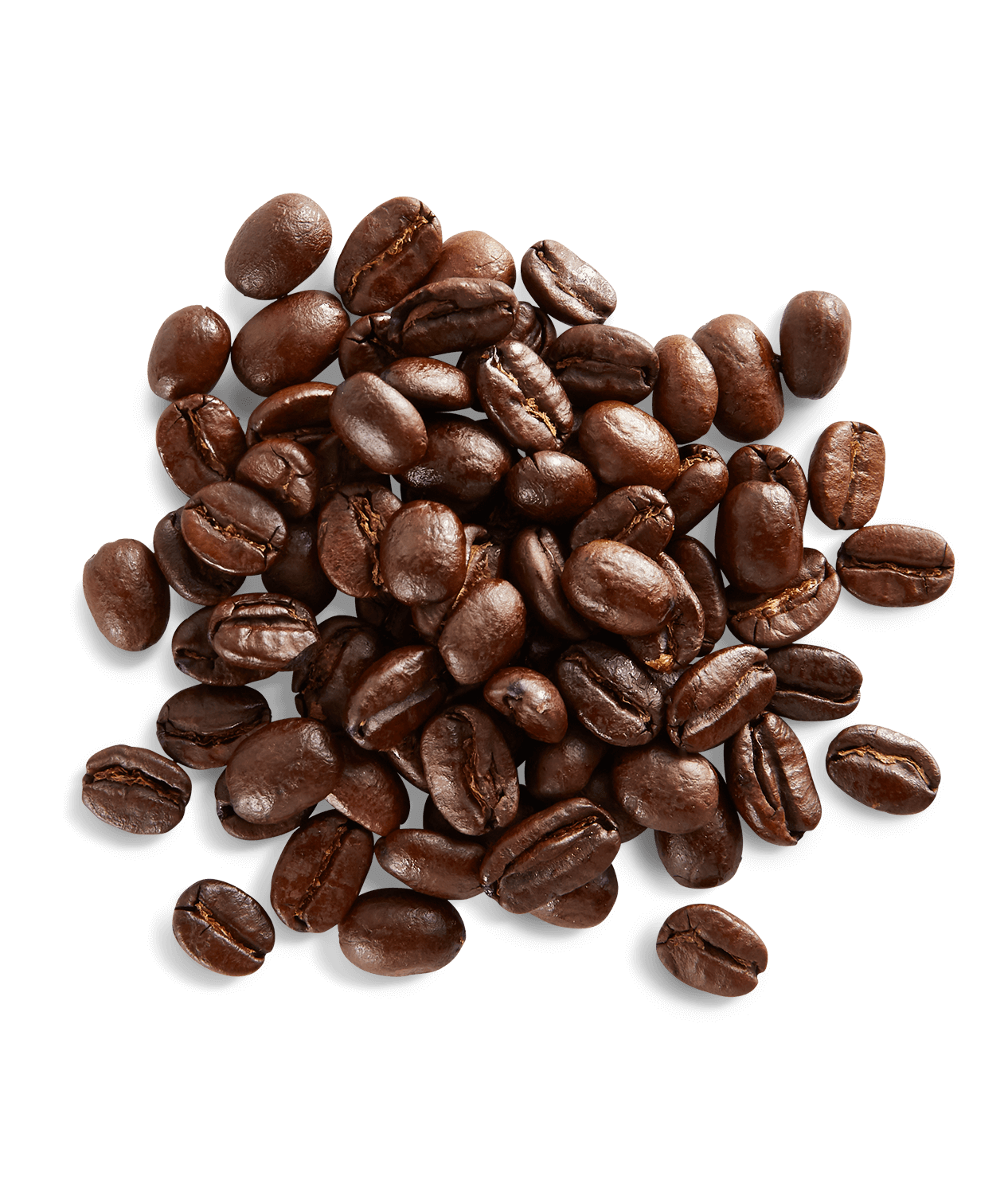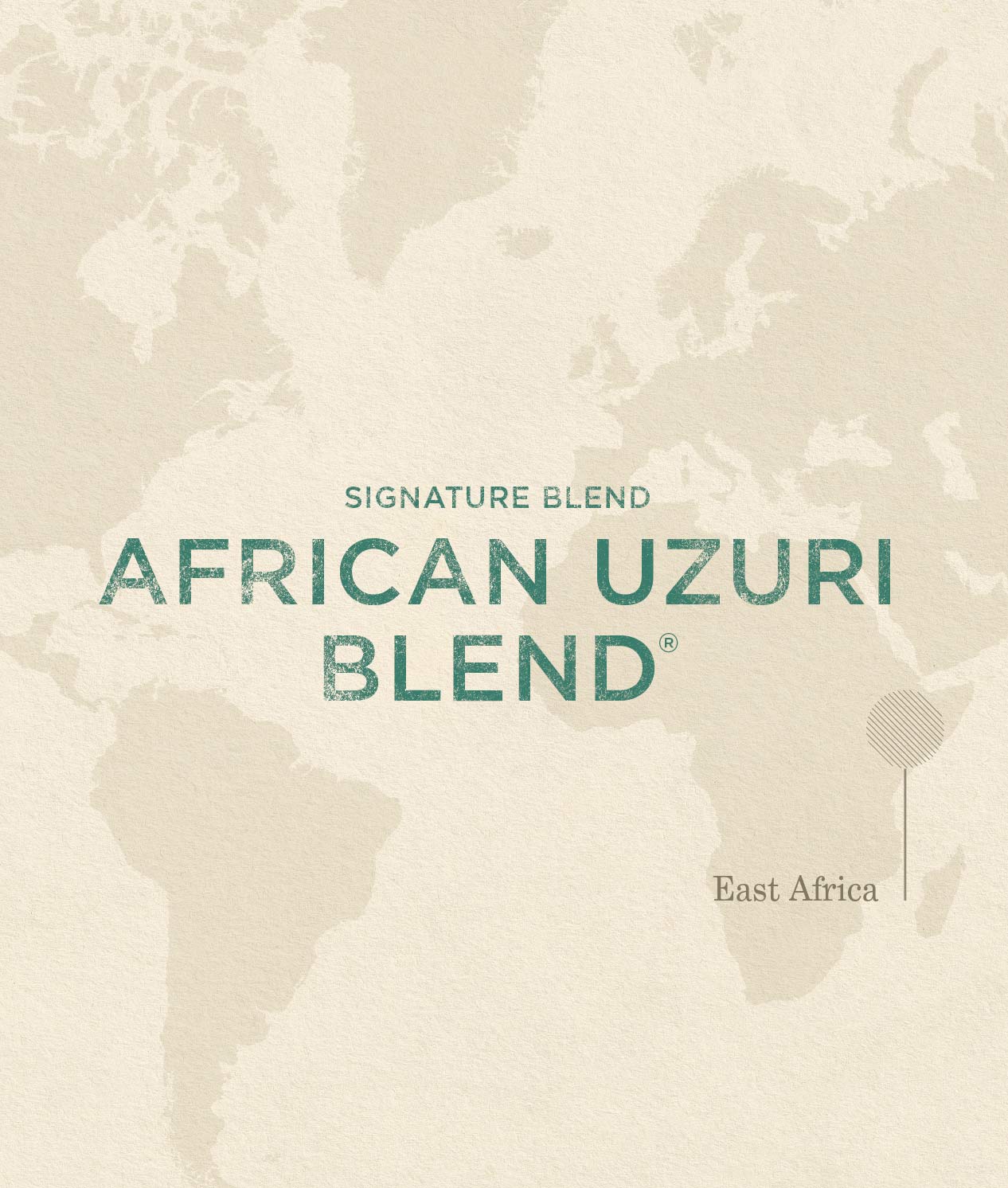 Uzuri African Blend®
$20.95
/
lb
16 oz
46 cents per serving (45 servings)
Help small-scale farmers improve their lives with every cup of this exquisite, juicy coffee.
Sorry, we're sold out.
Enter your email address below and we'll let you know as soon as this product becomes available again.
Flavor Profile
Wildflower, Black Currant, Malt Sugar
Roast Details
Roast: Roasting is the catalyst for expressing the aroma, flavor, and individuality of a coffee through the essential, transformational application of heat.

Brightness: Acidity. Liveliness. A desirable, sharp, and pleasing sensation that heightens coffee's flavor.

Body: The tactile impression of thickness and viscosity in the mouth, independent of taste and aroma.
Roast
Brightness
Body
Attributes
Type: Signature Blend
Origin: Africa/Arabia
Process: Washed
The Story
In the words of Peet's Roastmaster Emeritus Jim Reynolds, "Coffee can be a powerful means of doing good." That sentiment is the soul of this blend, a unique combination of exquisite coffees from smallholder farmers throughout Rwanda, Kenya, Tanzania, and Ethiopia. Our partnership with the non-profit TechnoServe gives many of these farmers hands-on training to increase the yield and quality of their coffee crops so they can command more favorable prices. Over the years it's been rewarding and inspiring to see many farmers, through their cooperatives, build schools, install power lines, and provide their communities access to affordable food, among other projects. It was the farmers who gave this truly sustainable, distinctly African blend its name, Uzuri—which is Swahili for beautiful or excellent. We don't think there's any better way to describe coffee with such a flowery fragrance, smooth, malty-sweet flavors, and dark berry juiciness. Uzuri...beautiful.
Brewing Methods
For Uzuri African Blend®
Brewing cold from start to finish results in bold, smooth, refreshing coffee with lower acidity than coffee that's been brewed hot and then iced.

Shop Cold Brew

The press pot, or French Press, offers direct infusion for full-bodied coffee. It's an ideal companion for dark roasts, bringing out rich, complex flavors.

Shop French Press

Pour-over brewing is a simple way to brew a clean, bright cup. It brings out subtle nuances in coffee, particularly those with bright, sparkling flavors.

Shop Pour-Over
@peetscoffee on Instagram