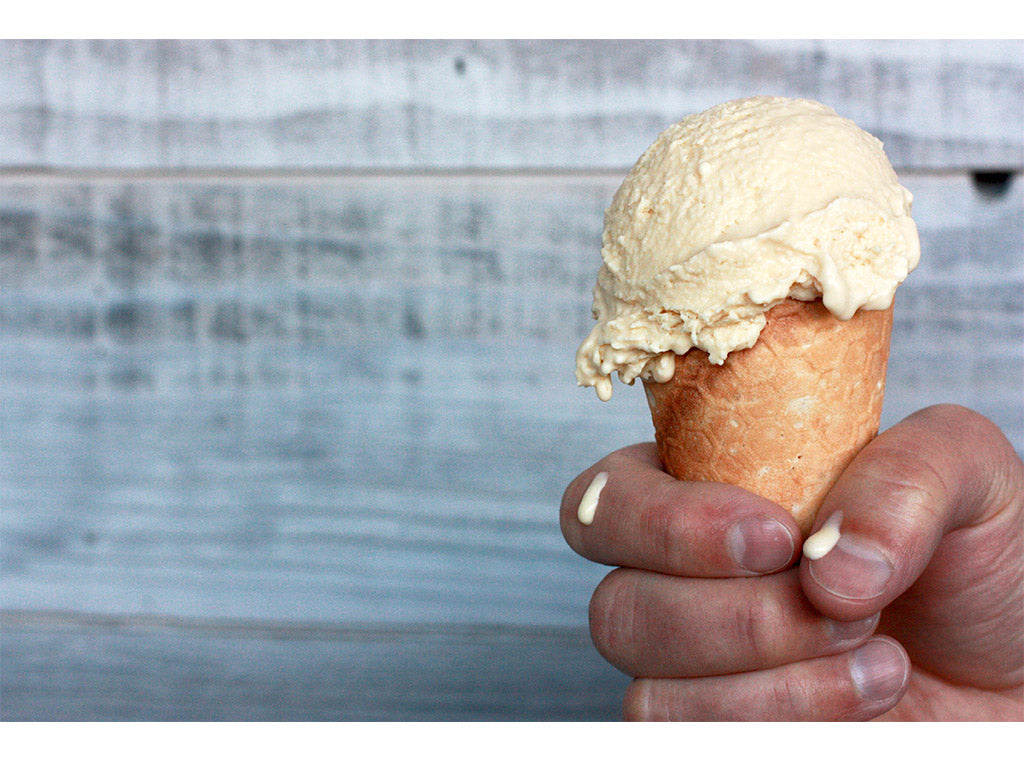 EASY NO-CHURN ORGANIC EARL GREY ICE CREAM RECIPE
UPGRADE YOUR ICE CREAM
We're always looking for ways to play with the flavors in Mighty Leaf Tea. Earl Grey loves a cube of sugar and a cloud of cream, which makes it ideal fodder for ice cream. Traditional ice cream recipes involve making a custard with milk and egg yolks over a double-boiler and churning over ice until set. Aside from being labor-intensive, this also leaves a surfeit of egg whites to deal with. This easy no-churn ice cream base is made with just three ingredients, making your scoops of Organic Earl Grey Ice Cream as simple to make as they are easy to enjoy.
THE AROMATICS ADD ELEGANT COMPLEXITY
Mighty Leaf Organic Earl Grey tea is one of the very few Earl Greys available that uses organic bergamot oil. The aroma is distinctively natural, and the citrusy taste is deliciously set off by sweetness and cream. It finds the balance between tea and bergamot all the way to the end of the each spoonful of ice cream.
EASY NO-CHURN ORGANIC EARL GREY ICE CREAM
INGREDIENTS
1 cup water
3 Mighty Leaf Tea Organic Earl Grey tea pouches*
1 16 oz. carton heavy whipping cream**
1 14 oz. can sweetened condensed milk
1 tsp vanilla extract
DIRECTIONS
Bring the water to the boil, remove from heat, and let rest until still. Steep the Organic Earl Grey in the water for 10 minutes. Remove the tea pouches, squeezing out all the liquid. Allow to cool fully before starting your ice cream.
Whip the heavy cream until it thickens and forms soft peaks. Add in the sweetened condensed milk, vanilla extract, and cooled tea. Fold to combine, being careful to keep the whipped cream's light texture. 
Pour the mixture into a freezer-safe container. Cover and freeze until solid, 4–6 hours. Remove from the freezer a few minutes before serving to soften slightly. Scoop and enjoy.
*Want all the taste, but not the caffeine? Look to Mighty Leaf Earl Grey Decaf.
** For a dairy-free version, use coconut cream and sweetened condensed
coconut milk.