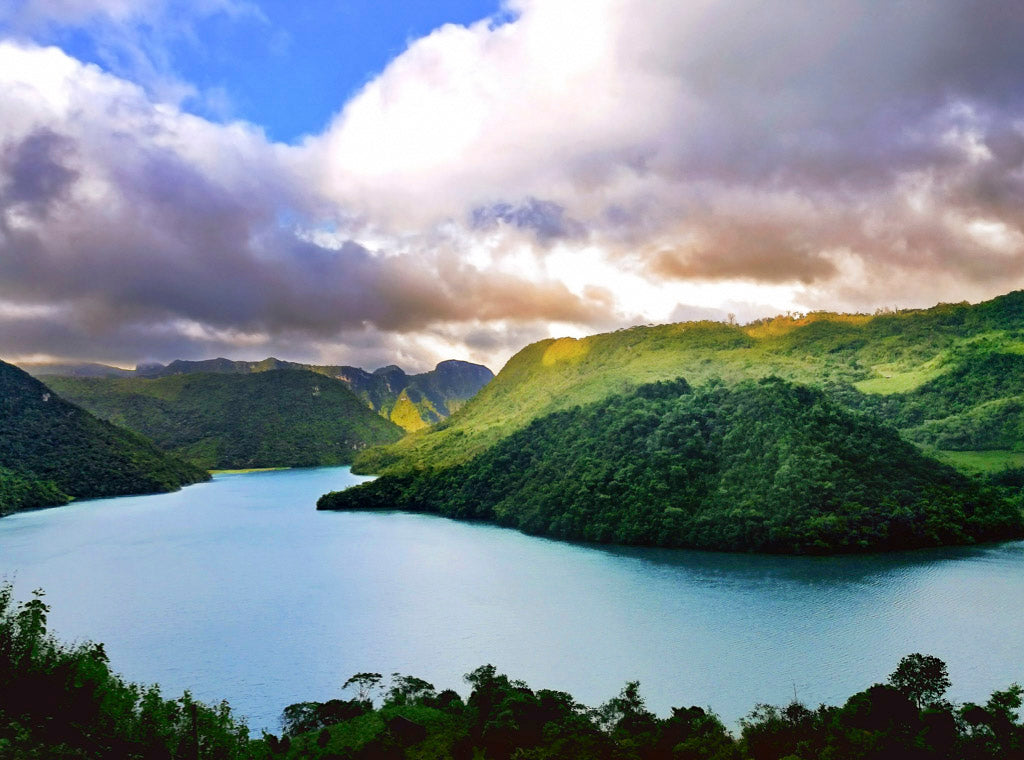 Guatemala Huehuetenango - April's Limited Release Coffee
A BIG, BOLD CUP WITH SIGNATURE GUATEMALAN CHOCOLATE
Guatemala Huehuetenango is April's featured roast of our monthly Small Batch coffee subscription series. Not a subscriber? No worries, you can grab a bag or two of this online-only, limited release coffee before its final roasts.
Very much a taste of place
In the mountainous far northern region of Huehuetenango, Guatemala, vertiginous elevations and limestone soils make for a bold and distinctive coffee. We celebrate it for its palpable regional character—big and lush, with plenty of fruit notes.
This coffee shines, and we're beaming at the chance to share it in all its Guatemalan glory with its signature regional milk chocolate, floral hint at the front, fresh dose of stone fruit, and ample acidity. You're going to love this big, big cup.
NOTES FROM THE PEET'S ROASTERY
We always say "yes way" to Huehue (pronounced "way way") coffee. That's why the return of Guatemala Huehuetenango this April feels like a long-awaited reunion.

We know better than to rest on our laurels with any bean, and in this case our persistence paid off. The roast had a few surprises in store for us. Unlike most Guatemalan coffees, this one was a little fussy when the roaster was not at the ideal temperature. The roast was easy to manage when the machine was warm, but surprisingly difficult when the roaster was cold, or semi-warm, causing the roast to go too slow, or fast. The first crack was loud and obvious, followed by a quieter second crack that continued to pop a while after the batch was discharged into the cooler. This is where 25+ years as a Master Roaster really comes into play. Expertise makes a difference with coffees as sensitive as this Huehue. As Roasters, we love the challenge to bring coffees this exceptional to life.

The result is Huehuetenango in all its Guatemalan glory—big, chocolatey, and velvety, with gorgeous acidity and juicy notes of early summer fruit that make your mouth water. It's a coffee you'll want to sit and spend some time with, whether you enjoy it as a pour over or in a press pot to extract its depth and complexity.


— John Nicolini and Michael Madden, Roasters