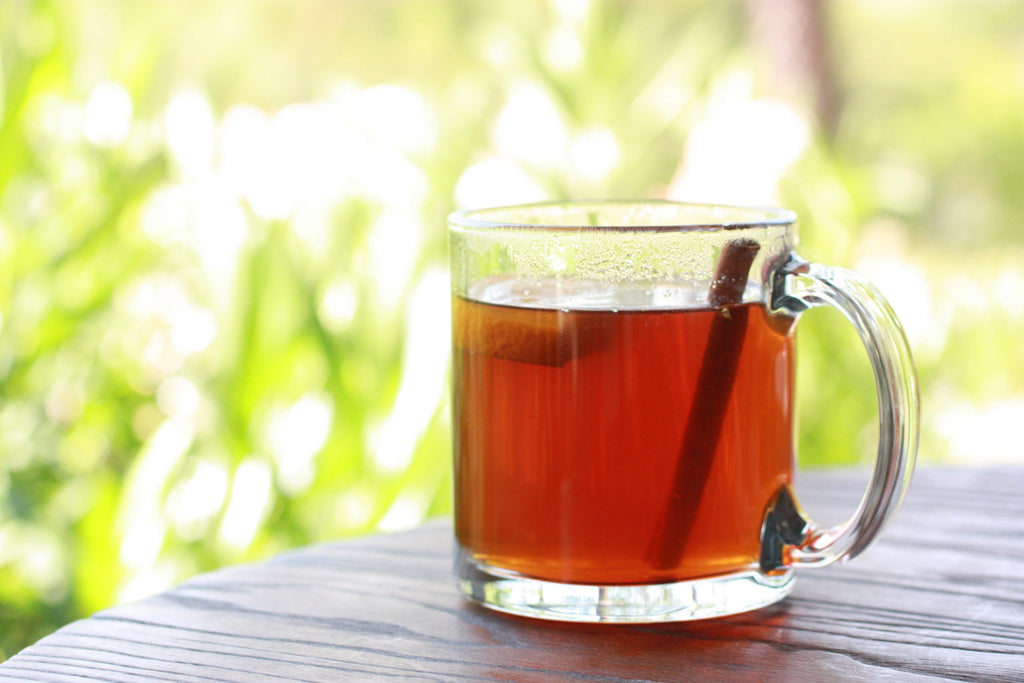 Masala Chai Mulled Cider Recipe
A CHAI MULLED CIDER FOR COOL EVENINGS
Craving a warming, cool weather hot beverage that's perfectly balanced between spiced and sweet? Consider brewing a pot of Masala Chai Mulled Cider. It couldn't be easier to make, and it's just the thing when you want the comfort of hot cider mitigated by a bit of oomph. The warming spices used in our Mighty Leaf Masala Chai pair beautifully with the natural flavors of apple—cinnamon, clove, citrus rind—and it's as easy to make as brewing a pot of tea. It's festive enough to serve at a party, as well. Particularly suited to those who'd like a warm mocktail in lieu of mulled wine.
MASALA CHAI MULLED CIDER
Serves 6–8
INGREDIENTS
8 pouches Mighty Leaf Masala Chai
8 cups apple juice 
Cinnamon sticks
1 large orange, sliced 
DIRECTIONS
Heat the apple juice over medium high heat in a large pot on the stove.
Once it starts to boil, reduce the heat to a simmer.
Add the Masala Chai tea pouches and cover; simmer 15-20 minutes. 
Remove tea pouches and continue to simmer while covered at least 10 more minutes. 
Pour into mugs and garnish each with a cinnamon stick and orange slice.