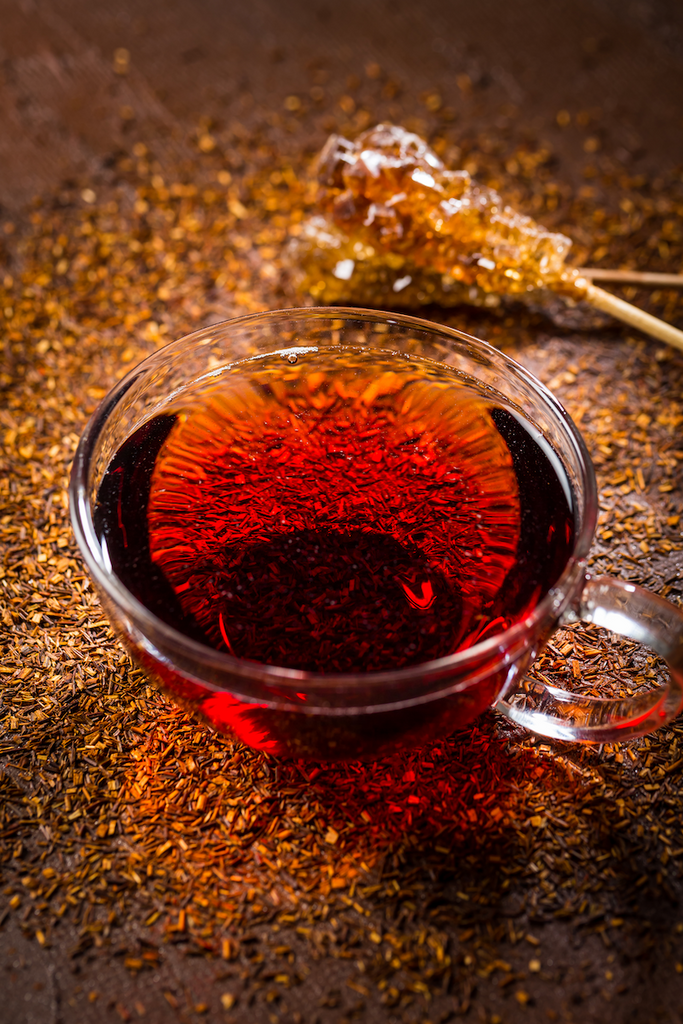 Out of (South) Africa
ORGANIC AFRICAN NECTAR TEA
Now is when we lean into the flavors and aromas of the season: warming spices, autumnal fruits, and the promise of holiday sweets. Mighty Leaf Organic African Nectar Tea is all this steeped into a cup.
NUTTY, HONEYED & SOOTHING
Rooibos (pronounced ROY-bus), an herbal tea made from the brushy South African plant also known as 'red bush,' is the backbone of this popular herbal blend. The needle-like leaves are fermented like black tea, even tasting somewhat similar, with earthier honeyed notes and no caffeine. Rooibos only grows in the Cederberg Mountains of the Western Cape region; attempts to propagate it elsewhere have never been successful. Rooibos wasn't exported in volume until the late 20th century, even though local people have harvested, oxidized, and enjoyed the leaves of this simple shrub for centuries.
THE FLAVOR OF FALL
Rich and delicious, this popular herbal tea blend makes an excellent after-dinner drink paired with sweet desserts or chocolate. Alternatively, drink a cup in the morning for a lively non-caffeinated alternative to black tea. Organic African Nectar can stand up to a cloud of milk and a drizzle of honey, and it's also delightful with a squeeze of lemon. We've added in some hibiscus blossom for a boost of brightness.
QUIET COMFORT
No matter how you enjoy it, this organic red tea is deeply soothing, like shrugging on your favorite cardigan. For an added touch of seasonal flair, try it in an icing on a tea cake made from one of our favorite fall fruits, persimmons.