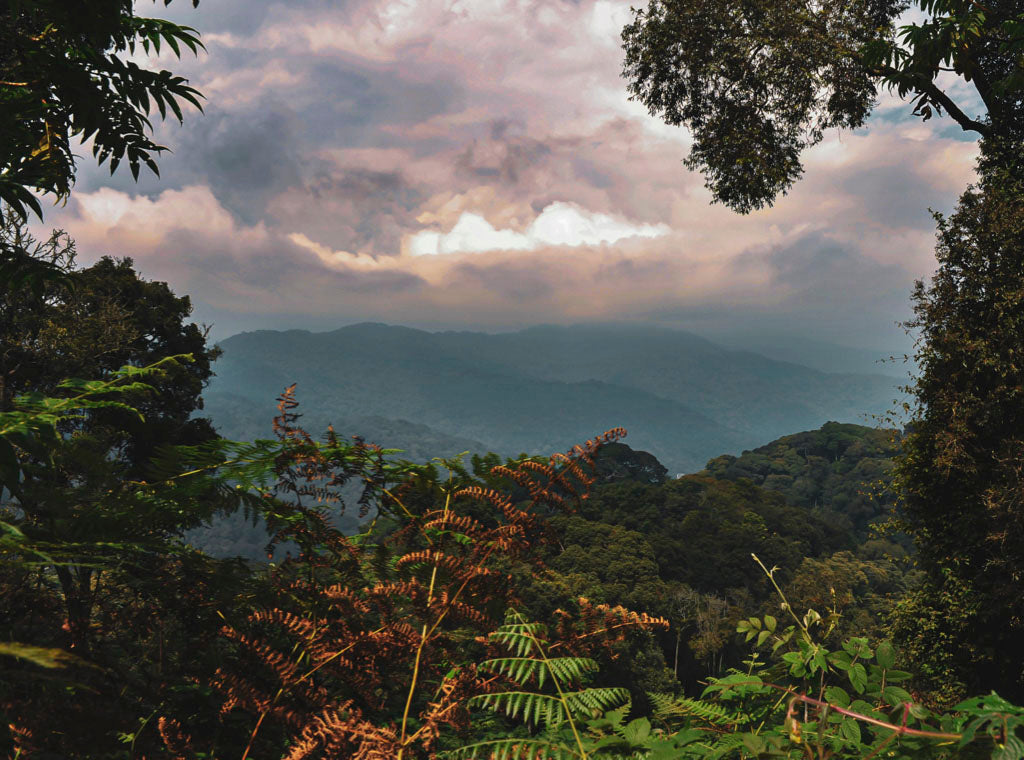 Rwanda Izuba - May's Limited Release Coffee
ONLINE ONLY: MAY EXCLUSIVE
Roasting in May: Rwanda Izuba. This month's honey-sweet medium roast teems with floral aromatics and notes of ripe stone fruit. Its elegant brightness shines through, whether brewed hot or cold, making it perfect as we get ready for summer. Available online only, this coffee is also part of our Small Batch coffee series, for those who are subscribe to our monthly coffee club.
Like Liquid Sunshine
'Izuba' means 'sun' in Kinyarwanda, one of the languages spoken where this bright coffee is grown. To name this coffee after the sun speaks to the warm and uplifting flavor of this immaculate coffee, and the communities who grow it. It's part of the whole story of Rwanda coffees—a story that embraces sustainable partnerships, improved agronomy, and a radiant future.
A Brilliant Partnership
We're always excited to return to Rwanda, knowing our support and enjoyment impacts the people who grow it. There's a connectivity in coffee. As we taste, we explore. As it grows, we grow.
NOTES FROM THE PEET'S ROASTERY
We love roasting Rwandan beans—and they just keep tasting better and better. That's why we're so pleased that May's exclusive coffee hails from the rolling hills of the Western Province of Rwanda.

Overall, it was a very calm roast. When we fired up our batch of pale green coffee beans, the first crack was audible from outside of the roaster. We cut back on heat once the beans went from individual pops to a group—that's the first sign of consensus. And the beans responded well to burner cuts, which made it easy to adjust the rate of rise. During the roast you could smell sweet, toasting grain, and a hint of fig or date-like fruit. A smooth roast for an easy-drinking cup.

We roasted this to a perfect medium because it just screamed 'Cold Brew contender' to us with its over-the-top east African aromatics. And the juicy stone fruit flavor profile will shine when enjoyed as a pour over. Either way, the honey notes are balanced and sweet, so taste before adding any sugar.
— John Nicolini and Michael Madden, Roasters