All Food / Bacon, Spinach & Swiss Frittata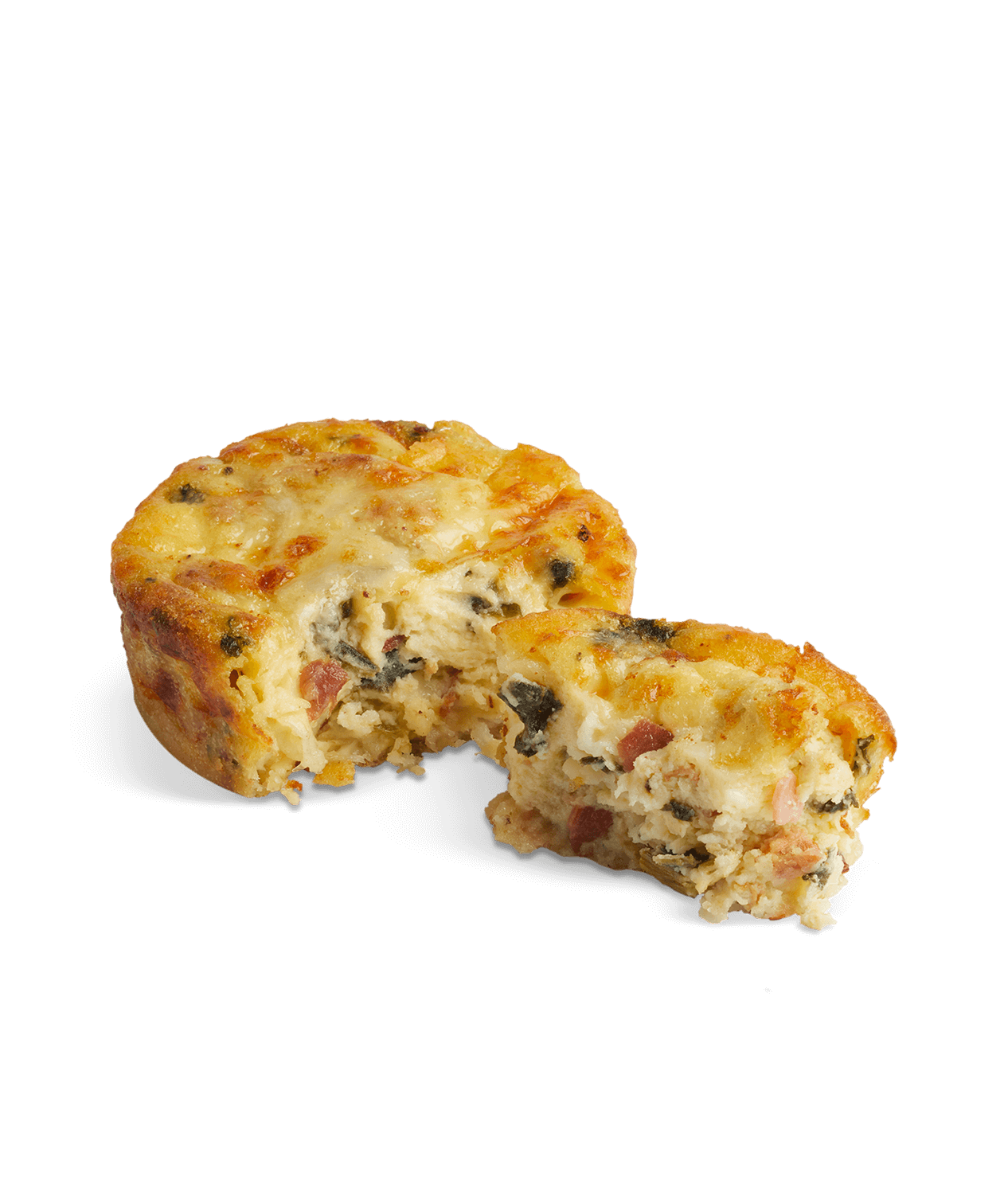 Bacon, Spinach & Swiss Frittata
Cheesy, creamy cage-free eggs are baked with spinach, cured bacon, and sweet onion jam. Made without wheat.
Order Now
Expertly crafted and made to order.
IT STARTS WITH THE BEST
We make everything with freshness and flavor in mind. Only high-quality ingredients are worthy of our handcrafted offerings, from our baked goods to our on-the-go snacks and signature beverages.
Our Commitment to Craft
Made with cage-free eggs

Satisfying high protein
selections

Plenty of vegetarian choices

Delicious wheat-free options
Nutrition Details
310
Calories
17
Grams of Protein
Sugars (g)

1

Protein (g)

17

Sodium (mg)

590

Total Fat (g)

22

Trans Fat (g)

0

Calories (kcal)

310

Cholesterol (mg)

255

Serving Size (g)

102

Carbohydrates (g)

10

Dietary Fiber (g)

0

Saturated Fat (g)

12

Calories From Fat (kcal)

190