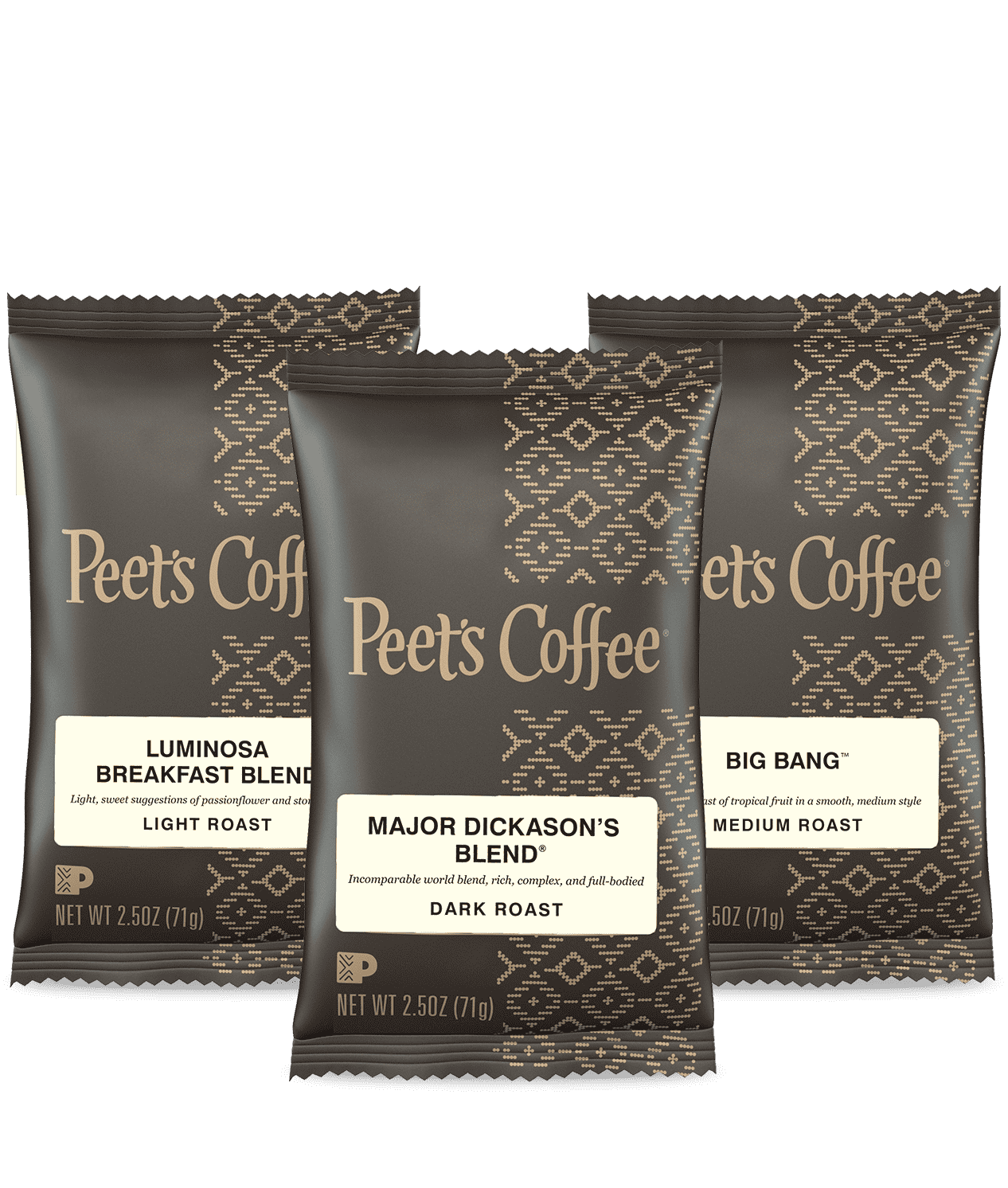 Best-Selling Blends Starter Pack
$5.00
/
3 ct
48 oz
3 cents per serving (135 servings)
Taste the best of Peet's with single pot starter packs featuring our top dark, medium, and light blends—Major Dickason's Blend®, Big Bang® and Luminosa Breakfast Blend. Each starter pack contains enough grounds to brew one pot (seven 6oz cups) of fresh coffee.

Get free shipping on us for a limited time.

Note: Limit one per customer.
Sorry, we're sold out.
Enter your email address below and we'll let you know as soon as this product becomes available again.
Product Details
1 x 2.5oz bag of Major Dickason's Blend® Dark Roast

1 x 2.5oz bag of Big Bang® Medium Roast

1 x 2.5oz bag of Luminosa Breakfast Blend Light Roast
The Story
Whether you prefer bright, smooth, or full-bodied flavor, our starter pack has the perfect roast for you. In general, lighter roasts retain the fruitier characteristics of the bean (which is, after all a fruit), and darker roasts bring out more caramel and cocoa no... Major Dickason's Blend® combines the best origin coffees from the world's premier growing regions, each imparting its distincti...
@peetscoffee on Instagram