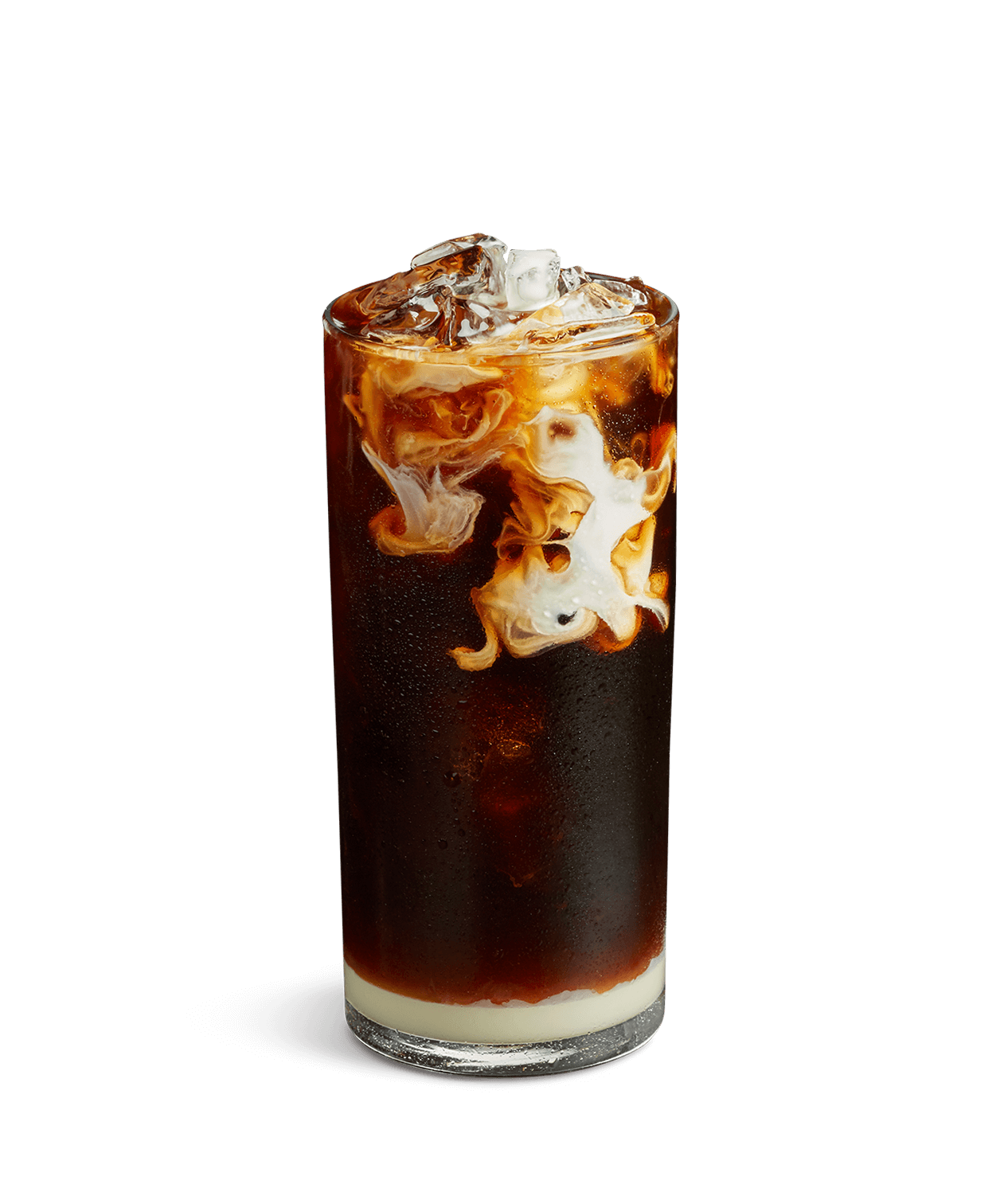 The Black Tie
The Black Tie - Layered sweetened condensed milk, Cold Brew iced coffee, chicory infused simple syrup, and a float of half and half.
Order Now
Expertly crafted and made to order.
IT STARTS WITH THE BEST
We make everything with freshness and flavor in mind. Only high-quality ingredients are worthy of our handcrafted offerings, from our baked goods to our on-the-go snacks and our signature beverages.
Our Commitment to Craft
Alt-milk options available

Sugar-free sauces
& syrups upon request

Housemade whipped cream
and chocolate

Milk from cows not
treated with rBST
Nutrition Details
160
Calories
3
Grams of Protein
Nutritional values are for a small size drink.
Sugars (g)

29

Protein (g)

3

Sodium (mg)

40

Total Fat (g)

3.5

Trans Fat (g)

0

Calories (kcal)

160

Cholesterol (mg)

15

Carbohydrates (g)

29

Dietary Fiber (g)

0

Saturated Fat (g)

2

Calories From Fat (kcal)

35
Sugars (g)

36

Protein (g)

3

Sodium (mg)

40

Total Fat (g)

3.5

Trans Fat (g)

0

Calories (kcal)

190

Cholesterol (mg)

15

Carbohydrates (g)

36

Dietary Fiber (g)

0

Saturated Fat (g)

2

Calories From Fat (kcal)

35
Sugars (g)

50

Protein (g)

4

Sodium (mg)

55

Total Fat (g)

5

Trans Fat (g)

0

Calories (kcal)

260

Cholesterol (mg)

15

Carbohydrates (g)

50

Dietary Fiber (g)

0

Saturated Fat (g)

3

Calories From Fat (kcal)

45