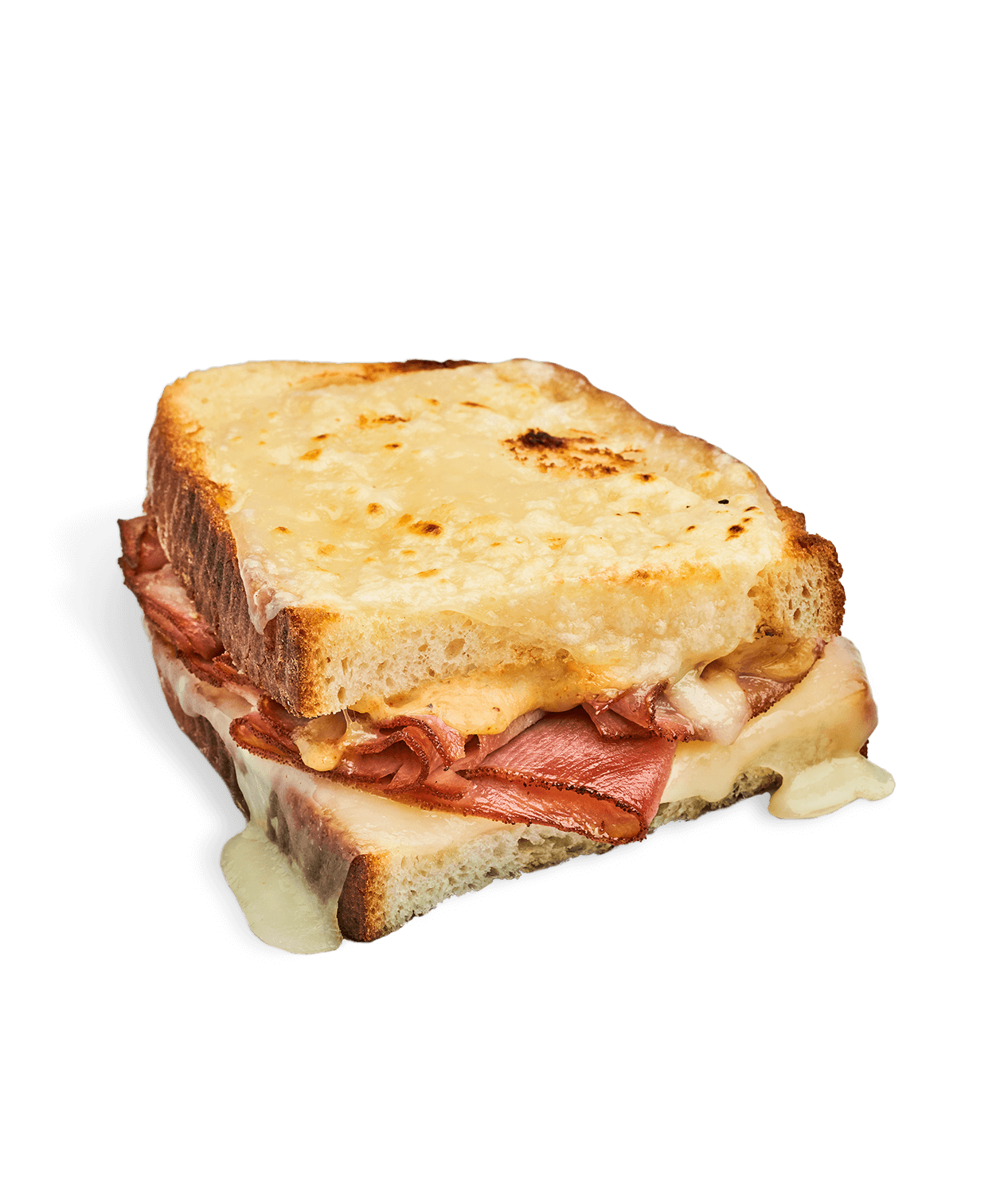 Crispy Ham & Swiss
This classic sandwich features savory layers of smoked ham, toasted aged swiss, and bchamel sauce. Also known as a Croque Monsieurperfect for a breakfast bite or an afternoon snack.
Order Now
Expertly crafted and made to order.
IT STARTS WITH THE BEST
We make everything with freshness and flavor in mind. Only high-quality ingredients are worthy of our handcrafted offerings, from our baked goods to our on-the-go snacks and signature beverages.
Our Commitment to Craft
Made with cage-free eggs

Satisfying high protein
selections

Plenty of vegetarian choices

Delicious wheat-free options
Nutrition Details
370
Calories
24
Grams of Protein
Sugars (g)

2

Protein (g)

24

Sodium (mg)

1220

Total Fat (g)

15

Trans Fat (g)

0

Calories (kcal)

370

Cholesterol (mg)

65

Serving Size (g)

169

Carbohydrates (g)

37

Dietary Fiber (g)

1

Saturated Fat (g)

9

Calories From Fat (kcal)

130