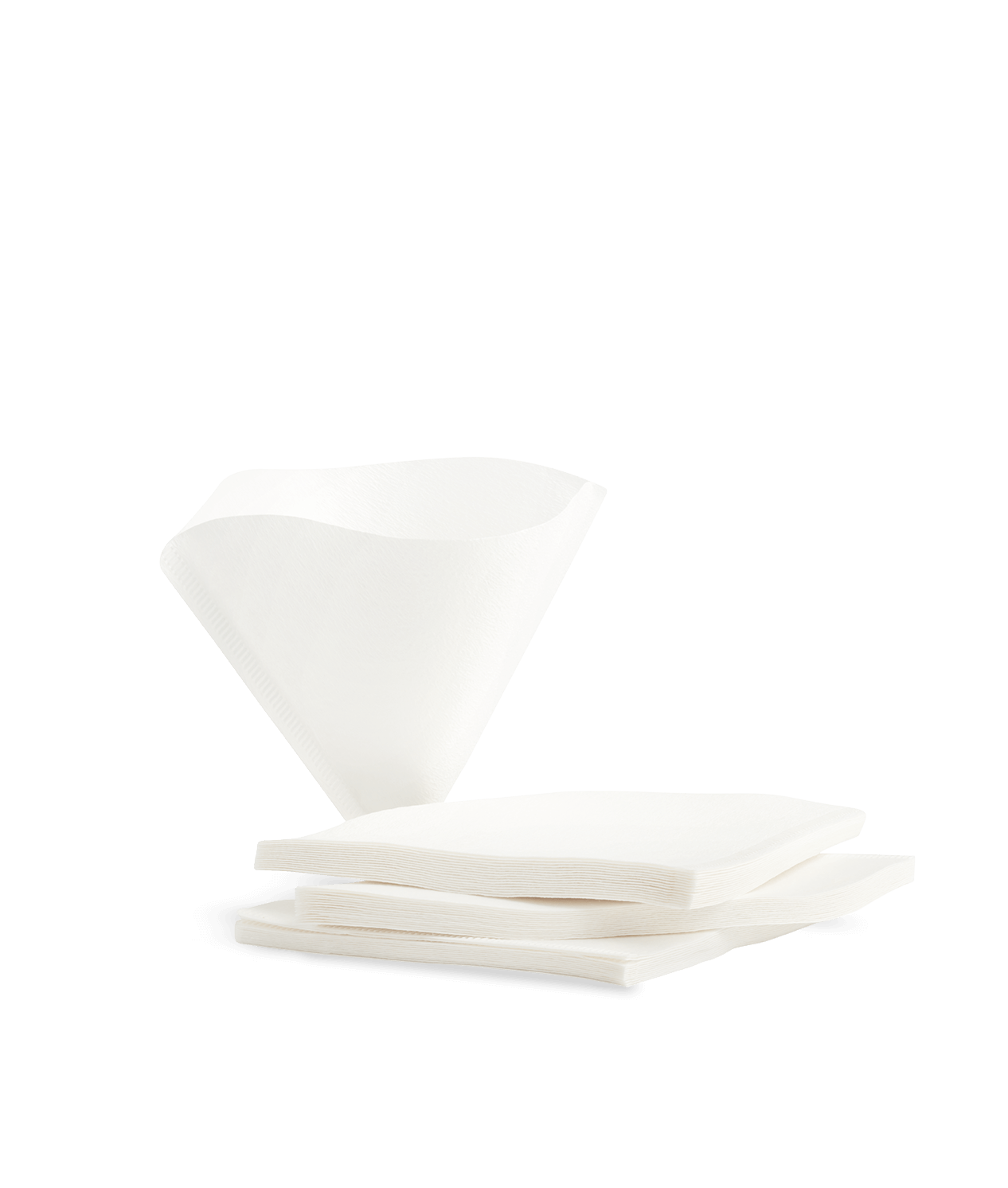 Designed to work with your Hario V60 drip brewer, these paper filters are essential for the perfect cup.
Sorry, we're sold out.
Enter your email address below and we'll let you know as soon as this product becomes available again.
Product Details
Each box contains 40 filters

Ingredients and Supplies for Brewing
18 oz of fresh, filtered water
4 tablespoons of coffee, ground fresh for cone filter
Hario V60 drip brewer
Hario V60 filters
Hario Buono Drip Kettle
14 oz capacity mug
Directions
Bring freshly drawn, filtered cold water in the Buono Kettle to a boil.
Fold Hario filter on seam and place filter in V60 on top of mug. Rinse the filter with hot water to minimize papery flavors. Discard water, returning rinsed V60 on top of mug.
Measure the grounds into the filter.
Pour water slowly over to saturate all grounds until the first drips drop into the cup. The grounds will puff up and deflate slightly. Wait about 15 seconds for this stage of extraction called the "bloom."
Resume pouring water, in the center of the V60, making a small counter-clockwise circle with stream.
Allow the coffee to filter through completely before enjoying.
Total brew time is 2 to 2:45 minutes, including bloom.
@peetscoffee on Instagram