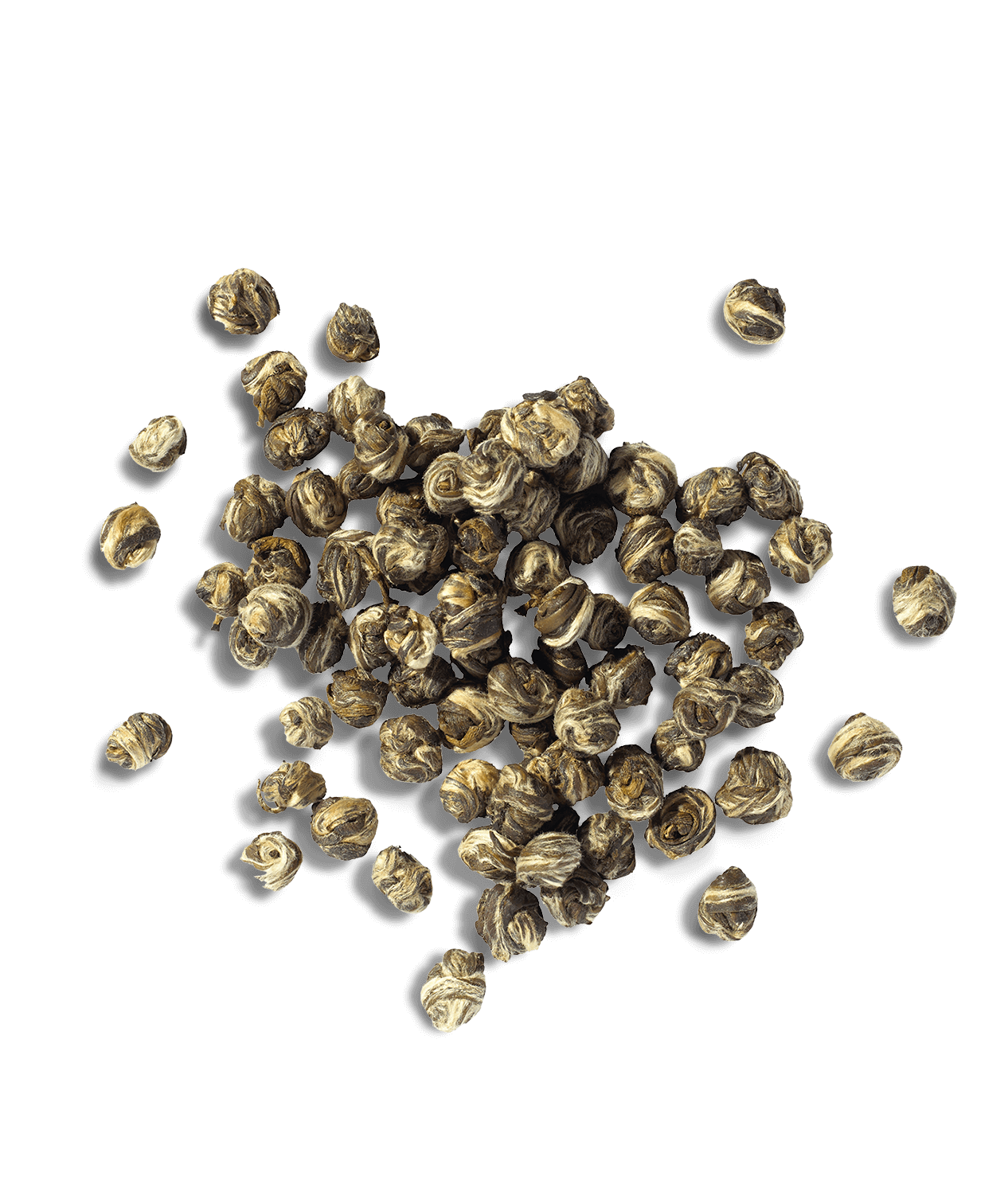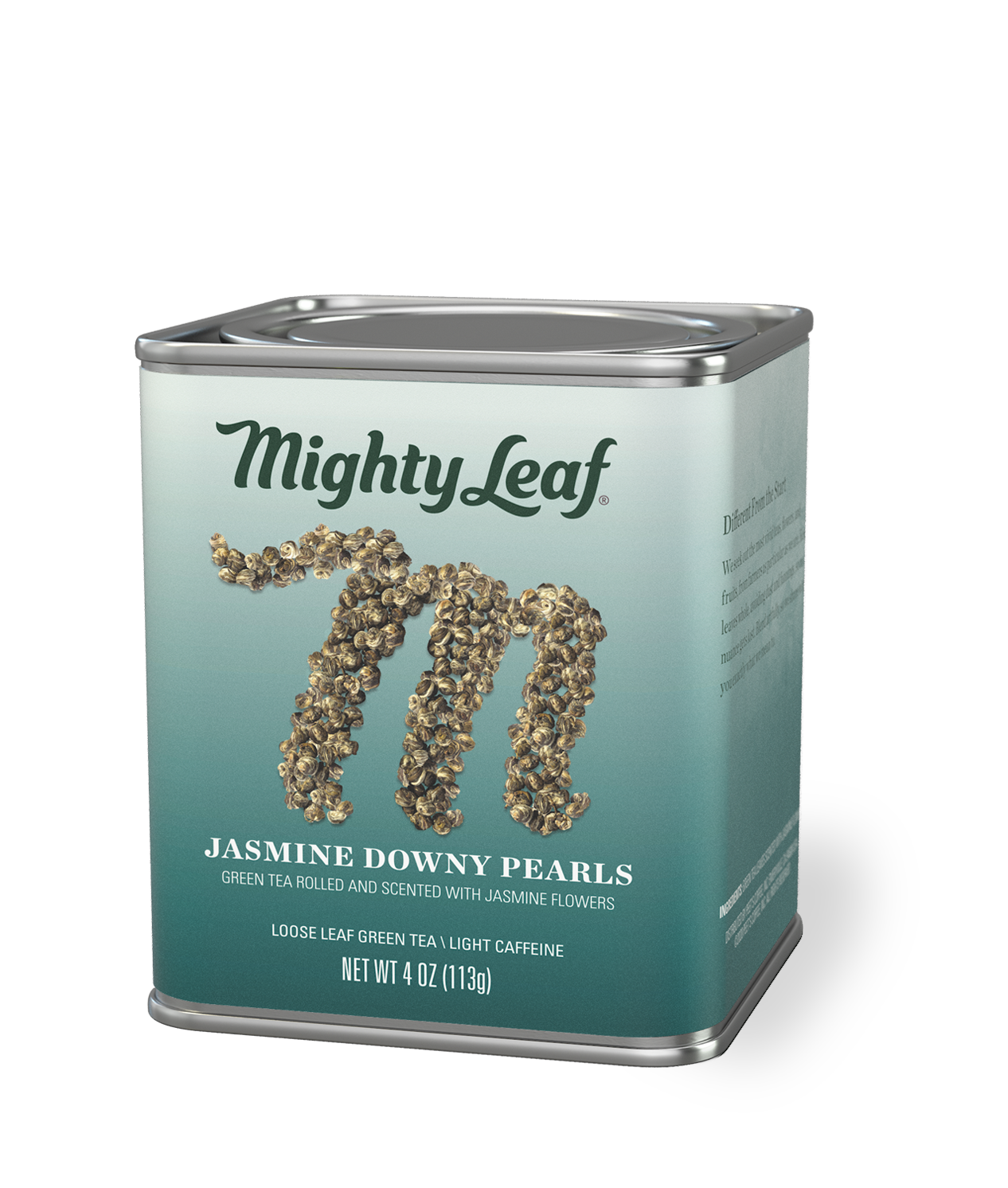 Delicate and delicious China green tea leaves, hand-rolled fresh and scented twice with fresh jasmine flowers.

Packaging may vary.
Sorry, we're sold out.
Enter your email address below and we'll let you know as soon as this product becomes available again.
Flavor Profile
Jasmine, Herbal, Clean
Details
Caffeine Level
Aroma
Attributes
Origin: Fujian, China
Ingredients: Green Tea Leaves, Jasmine Flowers
The Story
Jasmine Downy Pearls is a light and sweet tea, delicate and delicious. The pearl-shaped green tea leaves taste similar to white tea-smooth, lightly herbal, and grapey-sweet. The jasmine scent is clean and fragrant with a hint of magnolia. Even when placed directly in a glass and left to steep continuously, this tea will not turn bitter. A unique and beautiful tea from Fujian province, China...
Brewing Methods
For Jasmine Downy Pearls
For every 12 oz of water, use 1-2 teaspoons (1 teabag) of tea. For green tea pour water at 175°-200°F and steep 3 minutes.

Shop Green Tea
@peetscoffee on Instagram