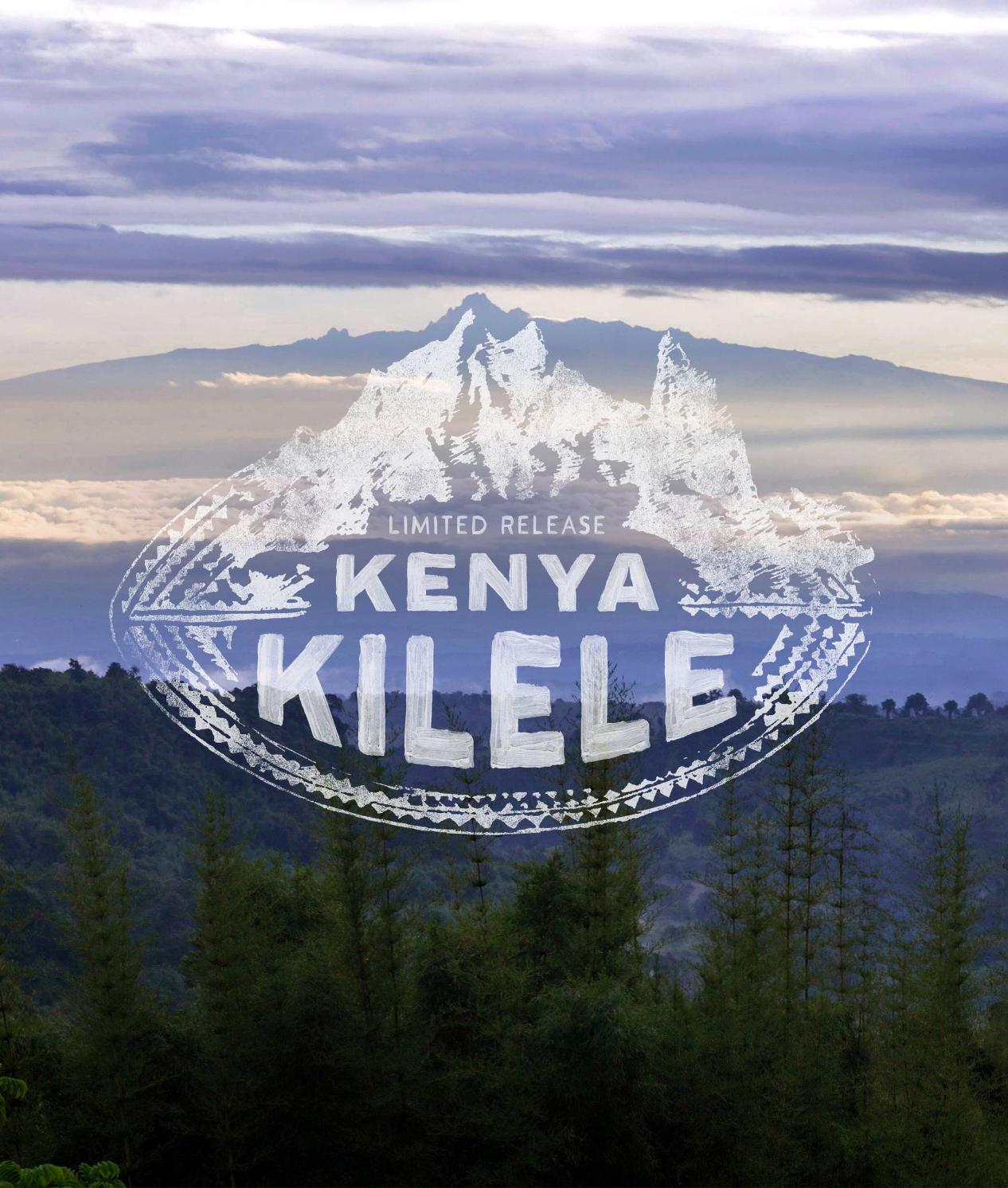 Subscriber Exclusive
Kenya Kilele
$21.95
/
lb
16 oz
48 cents per serving (45 servings)
An elevated Kenya with uplifting brightness, balanced acidity and signature notes of brambleberry fruit, mingled with black tea's malty sweetness.

Last order date: August 29
Sorry, we're sold out.
Enter your email address below and we'll let you know as soon as this product becomes available again.
Flavor Profile
Brambleberry, Black Tea, Malt
Roast Details
Roast: Roasting is the catalyst for expressing the aroma, flavor, and individuality of a coffee through the essential, transformational application of heat.

Brightness: Acidity. Liveliness. A desirable, sharp, and pleasing sensation that heightens coffee's flavor.

Body: The tactile impression of thickness and viscosity in the mouth, independent of taste and aroma.
Roast
Brightness
Body
Attributes
Type: Single Origin
Origin: Central Kenya, Mount Kenya
Process: Fully Washed
The Story
Kenyan coffee is one of the most sought-after coffees in the world, and this extraordinary cup is no exception. A long time in the making (over three million years, in fact) the stage for really, really great coffee growing conditions was set when the Great Valley Rift formed in central Kenya. Rising out of this geological turbulence near the equator, Mount Kenya and the Aberdares mountain rang...
Brewing Methods
For Kenya Kilele
Pour-over brewing is a simple way to brew a clean, bright cup. It brings out subtle nuances in coffee, particularly those with bright, sparkling flavors.

Shop Pour-Over

Chemex brewing combines simple function and elegant design. The resulting coffee is clean, bright and particularly rewarding for medium and light roasts.

Shop Chemex

The press pot, or French Press, offers direct infusion for full-bodied coffee. It's an ideal companion for dark roasts, bringing out rich, complex flavors.

Shop French Press
@peetscoffee on Instagram