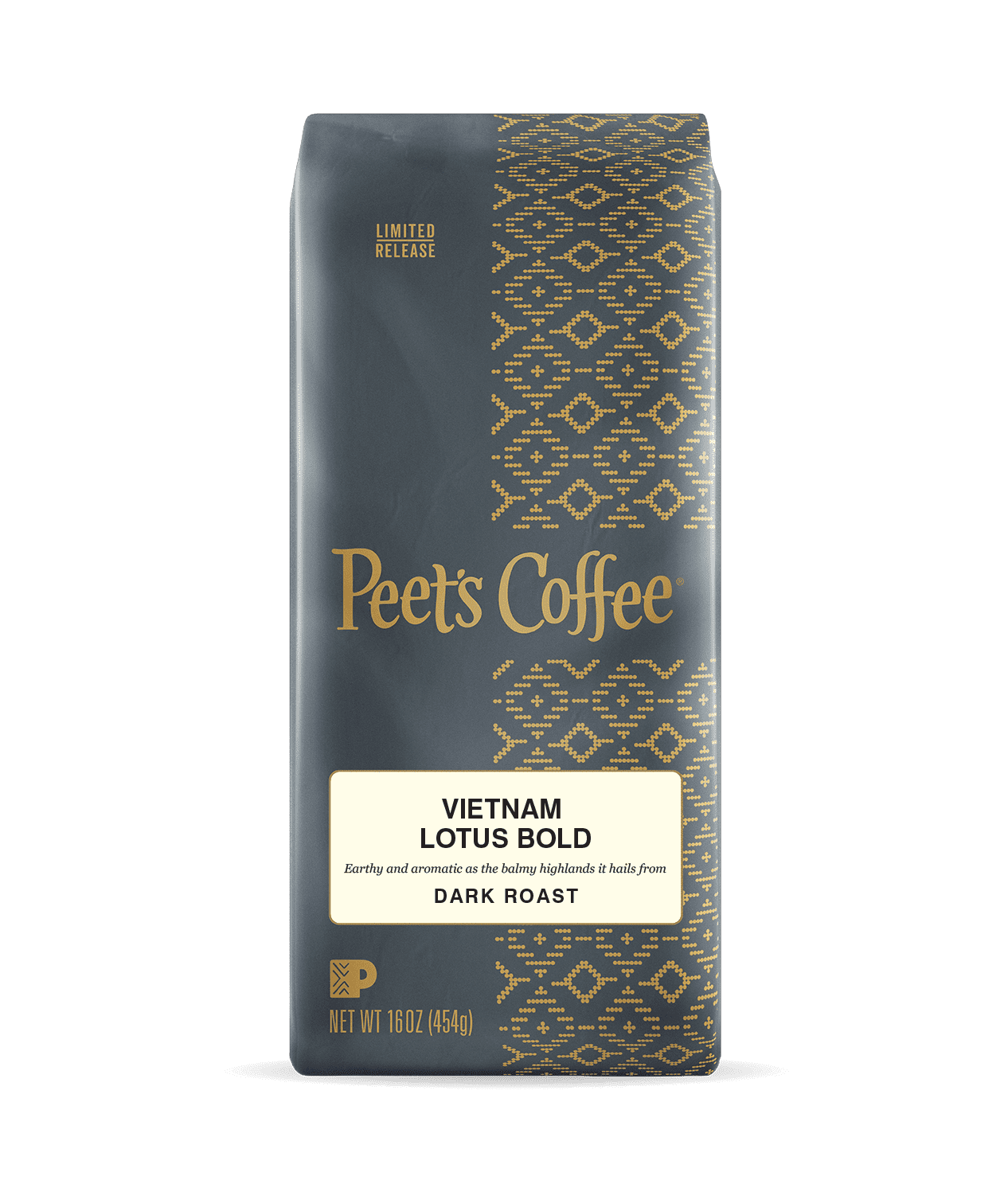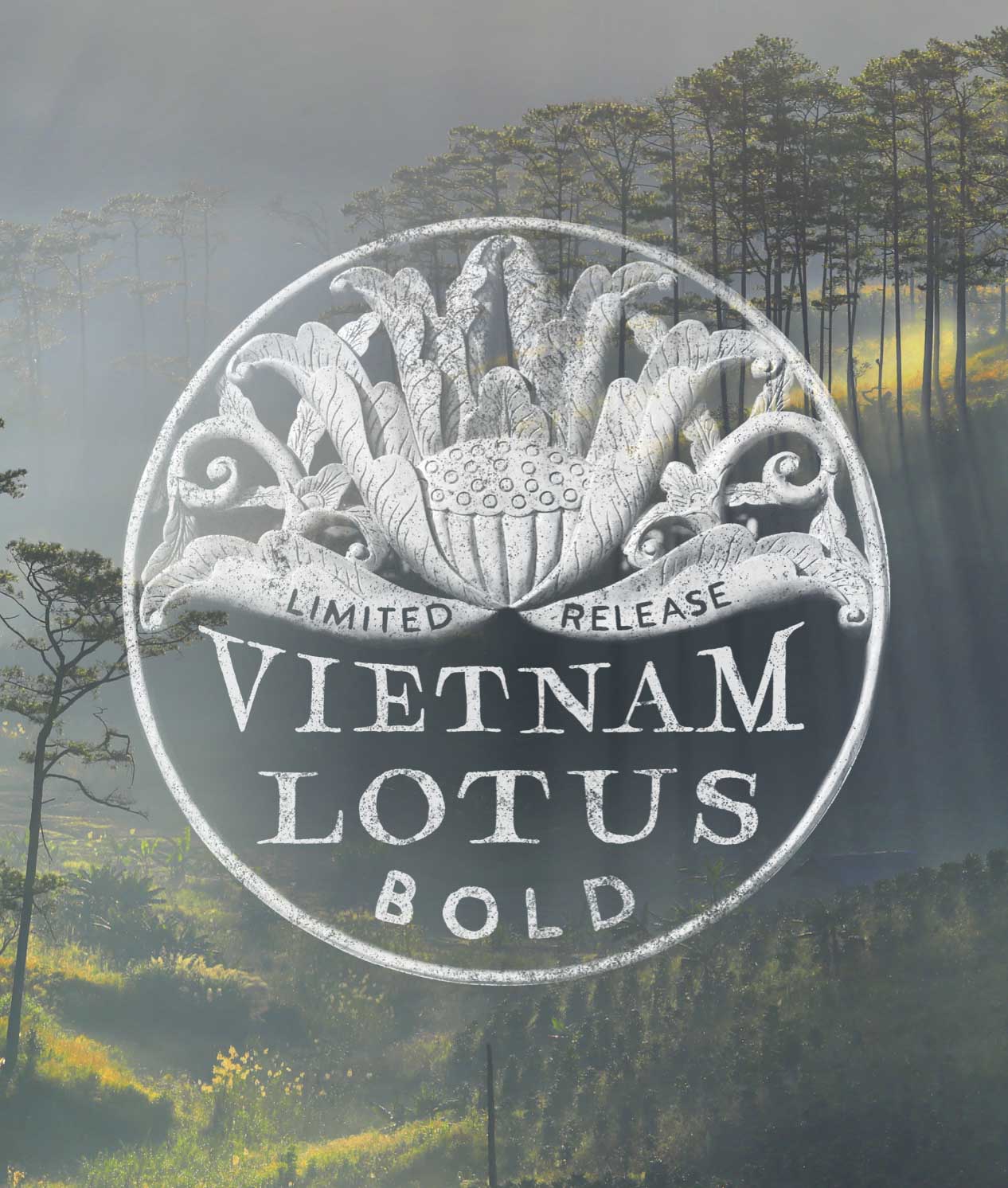 Subscriber Exclusive
Vietnam Lotus Bold
$21.95
/
lb
16 oz
48 cents per serving (45 servings)
Surpassingly fragrant, this impeccable microlot was carefully selected and tended by hand and shines with sweet spice.
Last order date: August 29
Note: Already a Peet's coffee or tea subscriber? Login to your account for exclusive access to this limited time offering.
Sorry, we're sold out.
Enter your email address below and we'll let you know as soon as this product becomes available again.
Flavor Profile
Fragrant, Sweet Spice, Malt
Roast Details
Roast: Roasting is the catalyst for expressing the aroma, flavor, and individuality of a coffee through the essential, transformational application of heat.

Brightness: Acidity. Liveliness. A desirable, sharp, and pleasing sensation that heightens coffee's flavor.

Body: The tactile impression of thickness and viscosity in the mouth, independent of taste and aroma.
Roast
Brightness
Body
Attributes
Type: Single Origin
Origin: Da Lat, Vietnam
Process: Wet-hulled
The Story
The small-hold farmers of Vietnam are known the world over for their dedication and yield, growing coffee at volumes second only to Brazil. Yet we've found ourselves captured by this microlot of Arabica. Grown in the southern central highlands of Da Lat, where the sweltry air cools near the coast of the South China Sea, this crop is a stunning departure from the region's more common Robusta...
Brewing Methods
For Vietnam Lotus Bold
Pour-over brewing is a simple way to brew a clean, bright cup. It brings out subtle nuances in coffee, particularly those with bright, sparkling flavors.

Shop Pour-Over

The press pot, or French Press, offers direct infusion for full-bodied coffee. It's an ideal companion for dark roasts, bringing out rich, complex flavors.

Shop French Press
@peetscoffee on Instagram