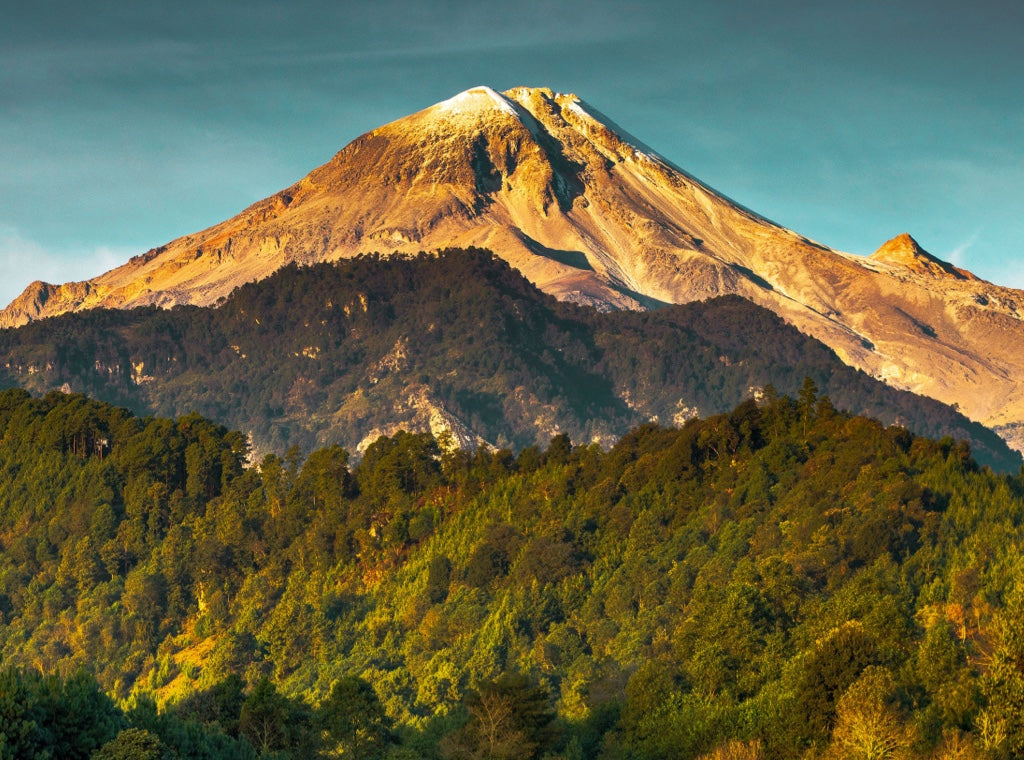 HUATUSCO MEXICO MICROLOT—SUBSCRIBER EXCLUSIVE
ROASTING IN SEPTEMBER: HUATUSCO MEXICO MICROLOT
It's exciting to offer a Small Batch coffee with a new-to-Peet's processing style, particularly this exceptional batch from a farm in Huatusco, Mexico, that has anaerobic coffee processing down to a science. We think every coffee fanatic deserves to experience an anaerobic coffee for the first time. Anyone with a Peet's subscription can access September's rare offering. Not a member? Each month, our Small Batch Series subscribers experience incredible cups from around the world.
SO, WHAT IS ANAEROBIC FERMENTATION?
Fermentation is a traditional means of removing the fruit pulp from the coffee seed, but the pilas, or tanks, are open to the air. Anaerobic—a newer, more experimental update to the traditional fermentation process—seals the coffee cherries in a metal tank to create a controlled, oxygen-free environment. The process selects for anaerobic yeasts and microbes that flourish in this atmosphere bereft of oxygen, allowing the process to be more focused and controlled, resulting in bright coffee with amplified fruit flavor and mouthwatering juiciness.
SOURCED FROM 'THE GEM OF VERACRUZ'

It's been a while since we sourced a coffee this terrific from Mexico, and this exclusive microlot hails from Huatusco, a village on Mexico's east coast that we call the gem of Veracruz. The region stretches from the coast to the elevated highlands, the source of this exceptional, high-acidity crop that unanimously impressed us in The Cupping Room.
NOTES FROM THE PEET'S ROASTERY

Our latest batch of small-to-medium medium sized beans arrived fresh from a farm in Mexico that's gotten their anaerobic process down to a science. The beans had no visible defects, and their heady aroma reminded us of walking into produce coolers full of green beans and apples.

This coffee was responsive and straightforward during the roast, consistently finishing with a beautiful nut-brown hue in the cooler. The first crack was snappy and easy to hear outside the roaster. It came on a little late but reached consensus audibly. There were no individual pops, instead going quickly from steady popping to an energetic peak. The faint second crack was offset by an easy-to-follow color progression. Bright green vegetable and sweet fruit-skin notes were especially fragrant when the batch transferred to the cooler.

Each juicy cup of Huatusco Mexico Microlot is citrusy and sweet, with notes of white grape, and a silky-smooth finish, all electrified by the anaerobic process. The bright notes really sing when prepared as a pour over and make a particularly refreshing cold brew.
— John Nicolini and Michael Madden, Roasters
The Small Batch Subscription is perfect for coffee lovers, and it's the only way you can try this Mexico microlot.