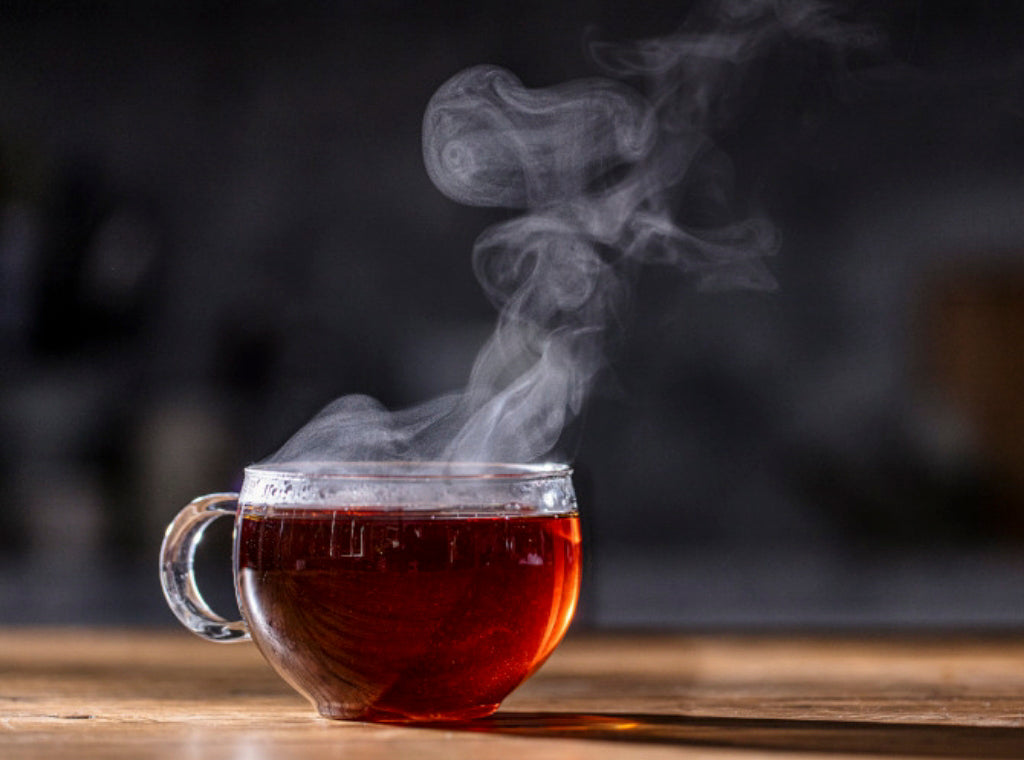 THE ELEPHANT IN THE (TEA)ROOM: ASSAM GOLDEN TIP
MIGHTY LEAF ASSAM GOLDEN TIP
Mornings are still cold and dark, Spring isn't here quite yet, and so we turn to good, strong black tea to wake up and get up. Assam Golden Tip is the classic strong 'cuppa' that does the job.
BOLD, PUNGENT, AND MALTY SWEET
Assam is a broad valley at the base of the Himalayas, home to over 800 tea gardens on both sides of the massive Brahmaputra River. It was there, precisely 200 years ago in 1823, that the first British explorer 'discovered' the Indian relative of the China tea plant, sparking an industry that grew to the largest continuous tea-growing region in the world. Today, a huge quantity of Assam tea is produced annually, but only a tiny fraction of it earns Mighty Leaf's stamp of 'Golden Tip' – only found in the peak Summer growing season, skillfully made in the 'orthodox' method of black tea manufacture, and from our partner's own tea estates.
THE ELEPHANT
Both domesticated and wild elephants are common in Assam, as are rhinos, and both are appropriate symbols for the region's best teas, which are bold, full bodied, and pungent. Deep red in the cup, what sets our Assam Golden Tip apart is its natural sweetness and balance, its notes of malted barley, pumpkin, and honey. It's a standout cup with milk added, never losing its footing on a table with savories or sweets.
GOOD MORNING
I often start my day with Assam and a splash of milk; an energizing, satisfying, sturdy cup to meet the day. I invite you to do the same.
- Eliot Jordan, VP Tea & Tea Purchasing, Mighty Leaf Tea