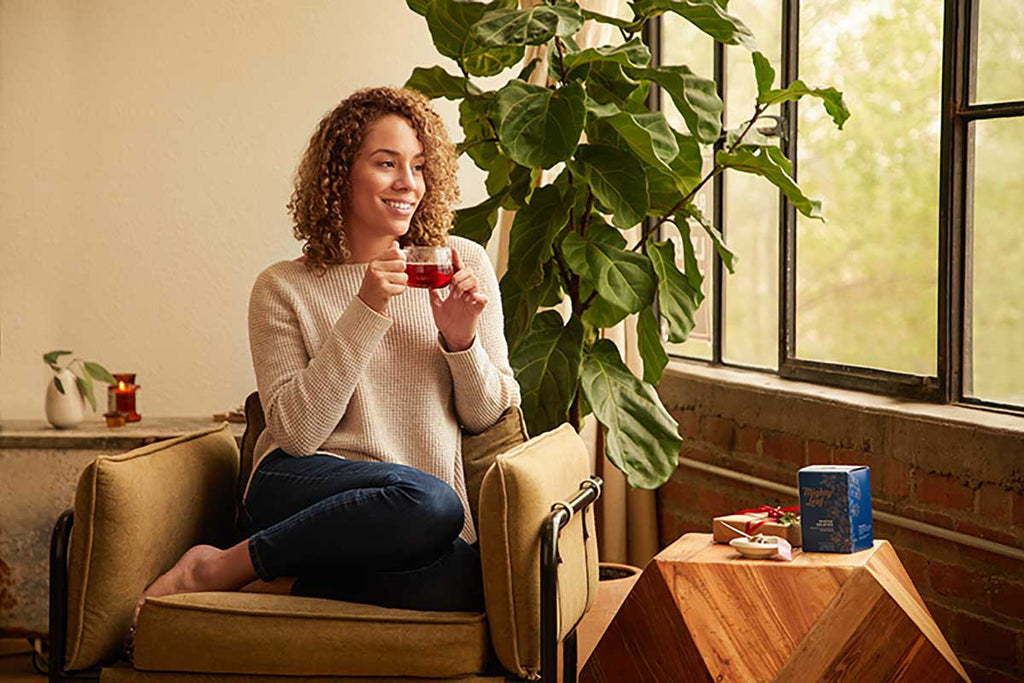 GET COZY WITH WINTER SOLSTICE
A FESTIVE TEA WORTHY OF THE SEASON
Winter's perfect for enjoying tea, warming spices, and citrus. Customer favorite Winter Solstice has it all: flavorful black teas blended with sweet cinnamon and the zesty aroma of orange peel. 
Aromatics Tie It All Together
Invisible to the eye are two fragrant ingredients—vanilla and bergamot oil—which are key to the unique allure of this blend, along with a lingering clove and allspice finish. The resulting blend is the perfect pairing for a chilly winter evening by the fire, or enjoy a Mighty Leaf Winter Solstice Au Lait at any time of day.
A Good Blend Shows Harmony in the Cup
Longtime fans of Winter Solstice might notice the addition of Darjeeling to the mix. The blend's top class Ceylons and China Yunnan had to make a bit of room, but they're all getting along just fine. In fact, they're stronger working together. We hope you enjoy every harmonious sip.