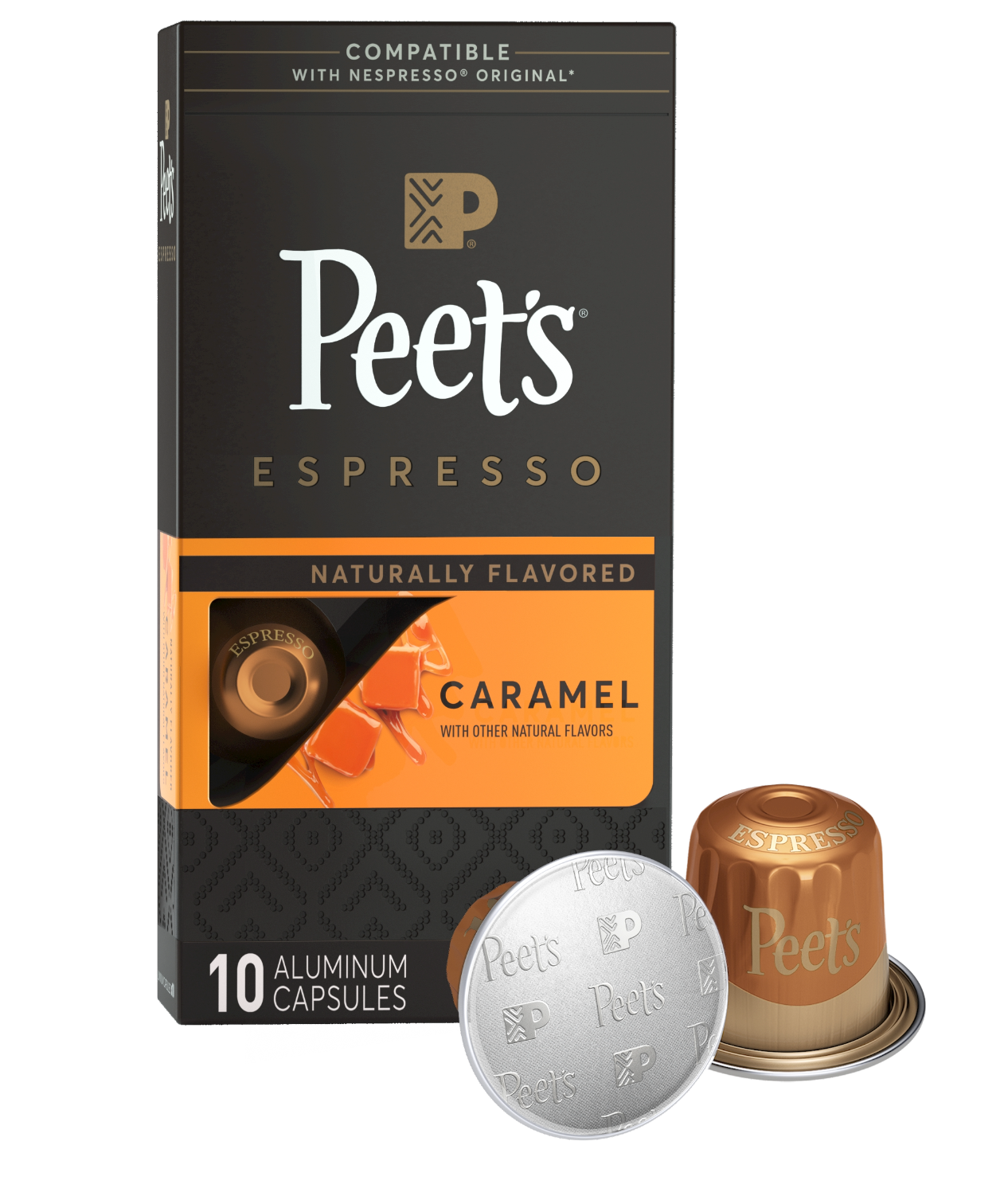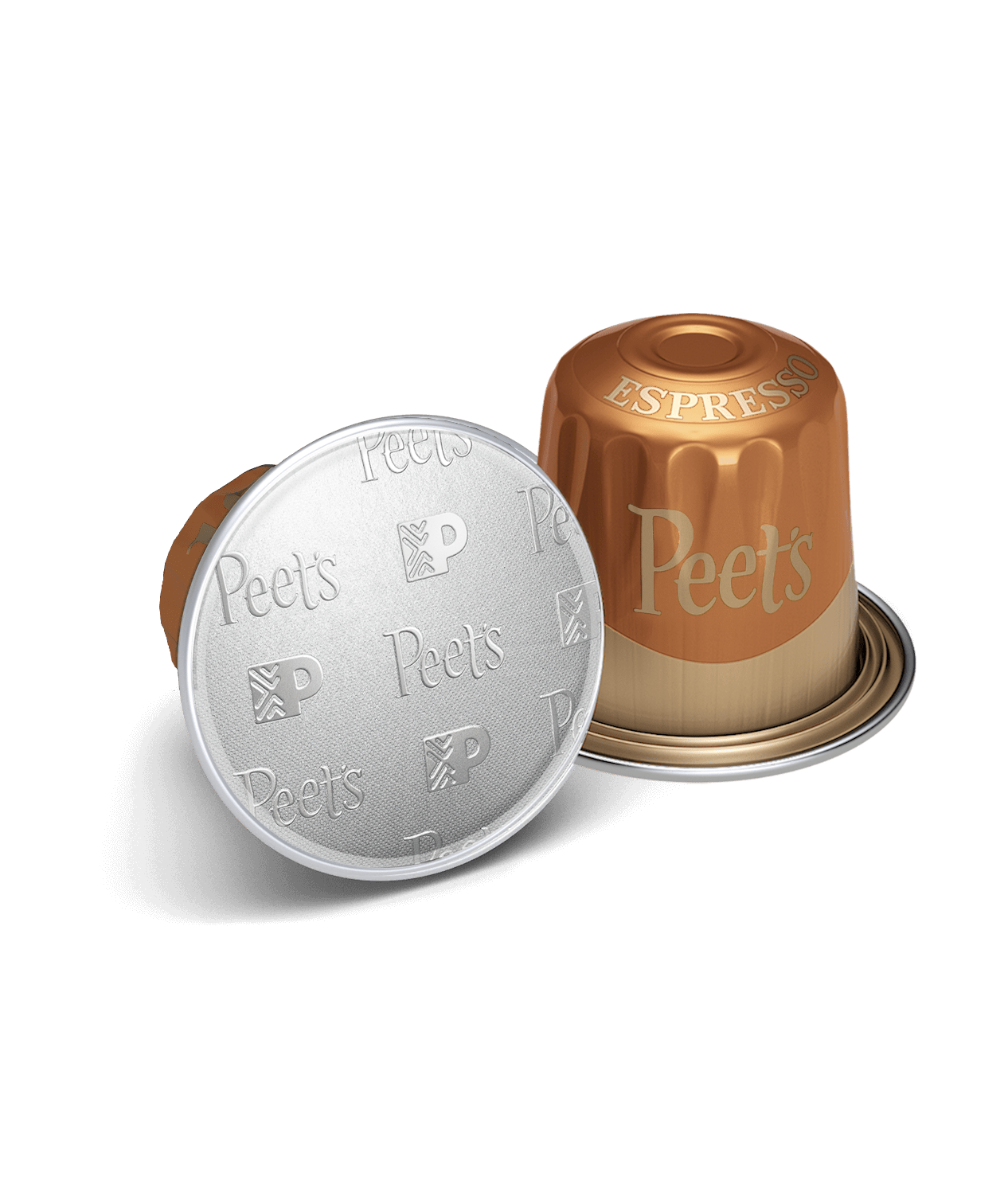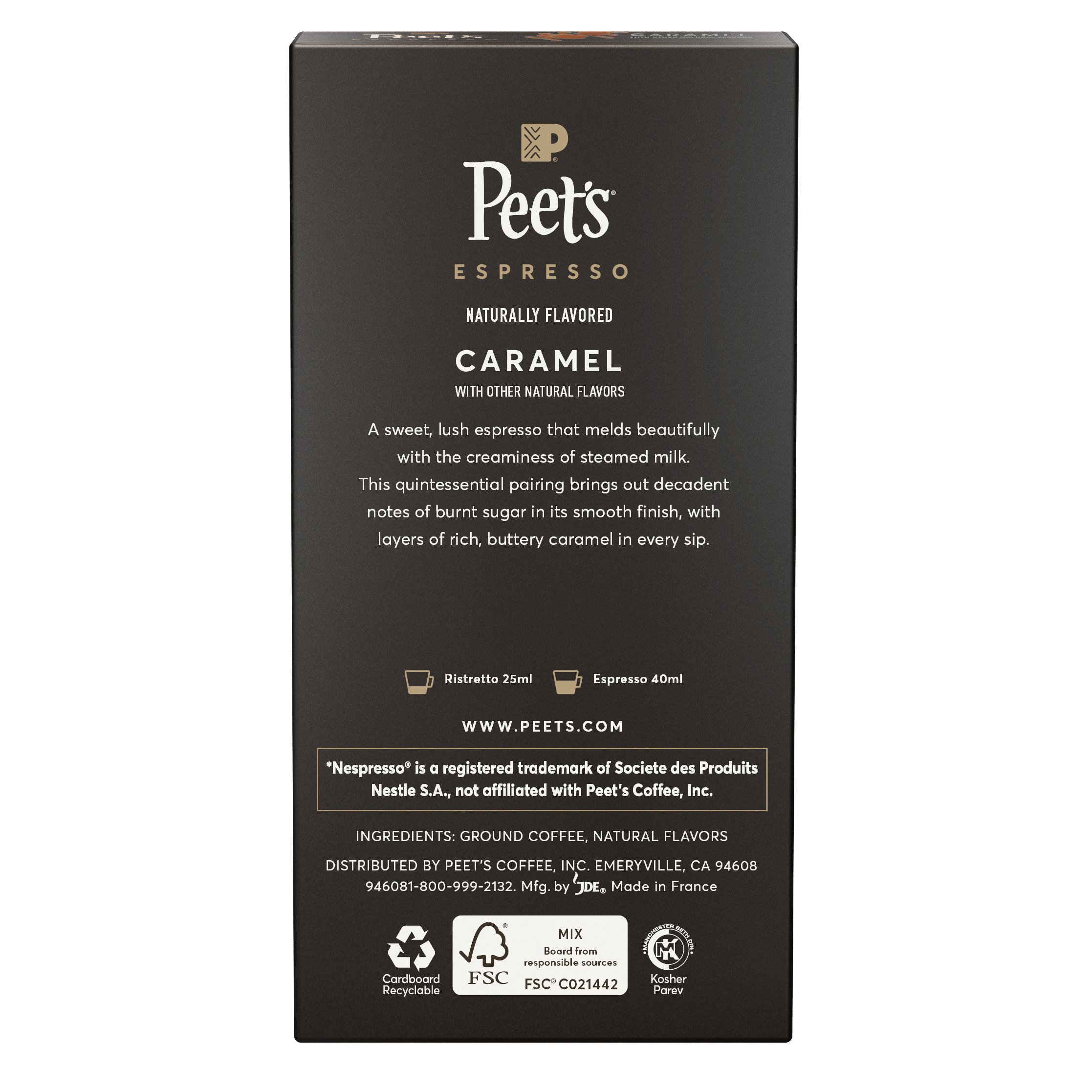 Caramel Espresso Capsules
$8.50
/
10 ct
160 oz
1 cents per serving (450 servings)
Sweet espresso melds beautifully with rich caramel and the creaminess of steamed milk. Available in a convenient capsule that fits your Nespresso® Original machine.

*Sold in increments of 5 boxes.
Sorry, we're sold out.
Enter your email address below and we'll let you know as soon as this product becomes available again.
Flavor Profile
Caramel, Burnt Sugar, Toasted Nut
Roast Details
Roast: Roasting is the catalyst for expressing the aroma, flavor, and individuality of a coffee through the essential, transformational application of heat.

Brightness: Acidity. Liveliness. A desirable, sharp, and pleasing sensation that heightens coffee's flavor.

Body: The tactile impression of thickness and viscosity in the mouth, independent of taste and aroma.
Roast
The Story
For a quintessential pairing, decadent notes of burnt sugar in its smooth finish merge with layers of rich, buttery caramel in every sip.  Peet's Espresso is available in a convenient aluminum capsule that's compatible with Nespresso® Original*. Made with 100% Arabica coffee, each capsule delivers the rich, high-quality coffee experience that you expect from Peet's.
@peetscoffee on Instagram