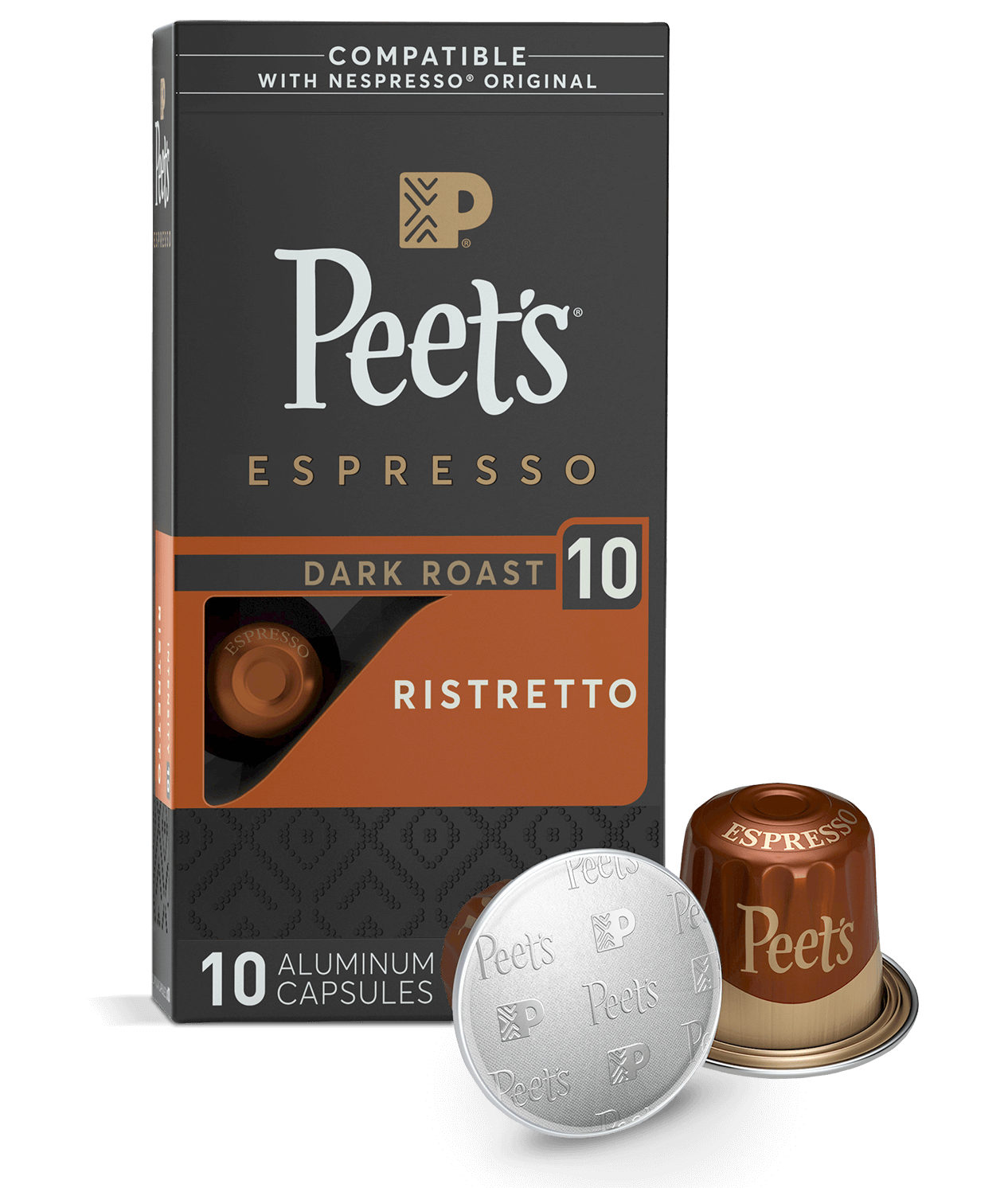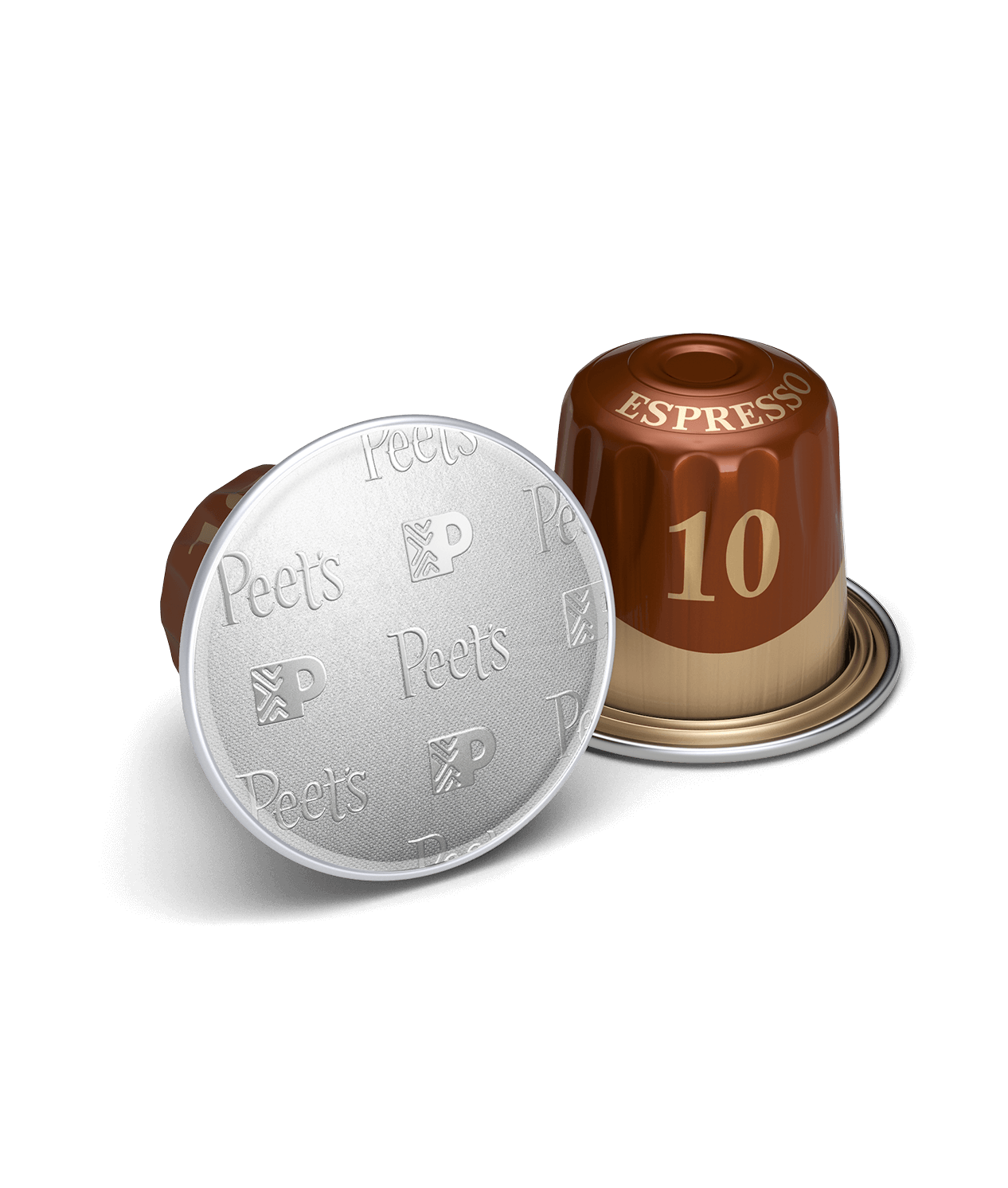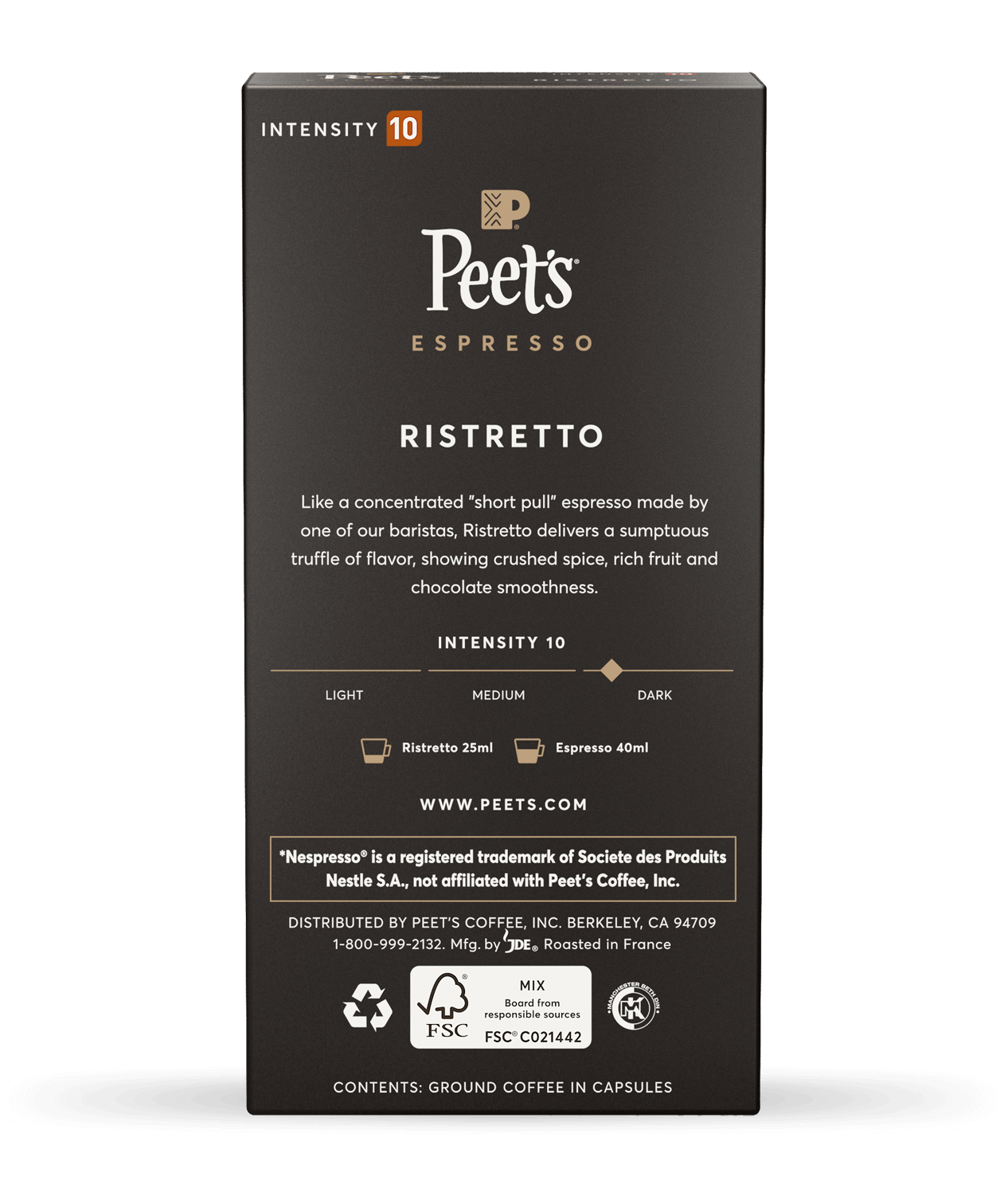 Ristretto Espresso Capsules
$8.50
/
10 ct
160 oz
1 cents per serving (450 servings)
Ristretto (intensity 10, dark roast) evokes a classic "short pull" espresso, with notes of crushed spiced and rich chocolate. Compatible with Nespresso* Original machines.

*Sold in increments of 5 boxes.
Sorry, we're sold out.
Enter your email address below and we'll let you know as soon as this product becomes available again.
Flavor Profile
Crushed Spice, Rich Fruit, Chocolate
Roast Details
Roast: Roasting is the catalyst for expressing the aroma, flavor, and individuality of a coffee through the essential, transformational application of heat.

Brightness: Acidity. Liveliness. A desirable, sharp, and pleasing sensation that heightens coffee's flavor.

Body: The tactile impression of thickness and viscosity in the mouth, independent of taste and aroma.
Roast
Intensity
Attributes
Type: Signature Blend
The Story
Intensity: 10. Like a concentrated "short pull" espresso made by one of our baristas, Ristretto delivers a sumptuous truffle of flavor, showing crushed spice, rich fruit & chocolate smoothness.
Delve into a deeper kind of dark with the complexity and nuances of our signature dark espresso, available in a convenient capsule that fits your Nespresso* Original machine...
@peetscoffee on Instagram