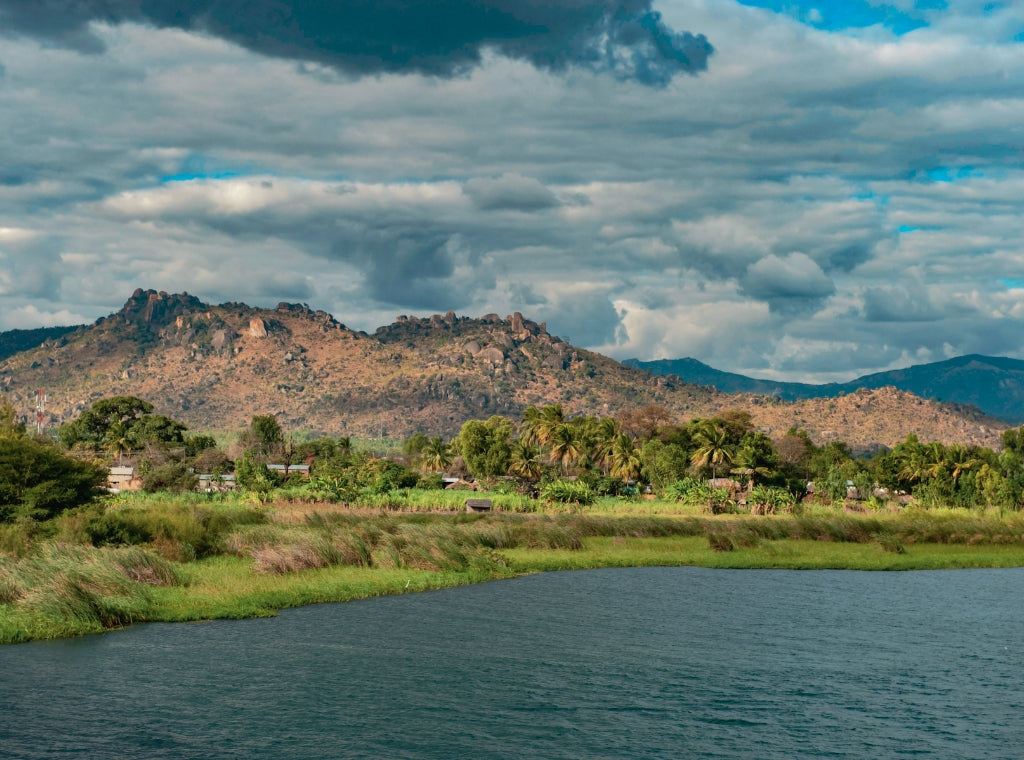 MALAWI NGAPANI ESTATE - SMALL BATCH, SINGLE ORIGIN
MALAWI NGAPANI ESTATE: NOVEMBER'S LIMITED RELEASE SMALL BATCH COFFEE
Peet's subscribers: enjoy this rare opportunity to experience an impeccable microlot from the Ngapani Estate in Malawi. It's clean and crisp with bright acidity, like the coffee equivalent of biting into a Bosc pear. Warming notes of cinnamon and cardamom spice provide balance, along with soft herbal elements reminiscent of mint, basil, and rose hip. If this sounds like the perfect coffee to enjoy as we transition into the depths of autumn, you're right. 
MALAWI COFFEE: A STORY OF PERSISTENCE
Successfully sourcing coffee from Malawi doesn't come easily. Landlocked in the shoulder of East Africa, the processed coffee beans must make an arduous trip to get to port. It's one of the reasons why it's so rare to encounter excellent Malawi coffee in the U.S.—especially on the West Coast. Typically, we've found it challenging to transport coffee out of the region, but this year we got lucky and found an estate that could deliver incredible coffee on time and in prime condition for a fresh cup.
A FLAT COFFEE BEAN FUN FACT
To our surprise, after testing batches of both peaberries and flat beans from the 460-acre Ngapani Estate, we preferred the cup brewed with the regular, flat bean. Sometimes, the concentrated flavor of a peaberry knocks a flat out of the water, but not this time. When grown with expertise and processed impeccably, truly great coffees can really shine. This microlot was tended with care and old-school craftsmanship, the coffee was patio dried under the searing sun and required attentive raking and rotating for successful temperature management.
A BATCH THAT WAS FULL OF SURPRISES
When the team in the Peet's Cupping Lab tasted the test roasts for Malawi Ngapani Estate, they unanimously selected the medium roast profile. While it's not unheard of for our Coffee Team to hit 100% across the board in an eval, what is impressive is that the team at the Peet's Roastery also were unified in this roast profile. It's a testament to the coffee, and to our panel of particular judges: this coffee + this roast = perfection.
YOUR HOLIDAY BREW
This coffee isn't too heavy for the Thanksgiving season of abundance—in fact, it's just the thing even out meal after indulgent meal. It pairs beautifully with lighter fare, like lemon biscuits, or makes a perfect after-a-heavy-meal cup. It's easy-drinking, yet still complex—intriguing when prepared as a pour over, press pot, or cold brew. It's a velvety smooth medium roast that's perfect to share during the season of togetherness.
NOTES FROM THE PEET'S ROASTERY
Upon arriving to the Roastery in their green state, the washed Malawi beans were a dark, almost blueish-green color with nary a defect. Smelling very clean, with a hint of dried fruit present, it was an impeccable lot.
The roast was easy to manage, responding superbly to burner cuts. The coffee finished to the desired color consistently, making it easy to set a temperature target for the next roast to achieve a lighter or darker color, critical when doing small batch test roasts to dial in the best roast profile. First crack was quiet, but still audible, and built up early. Cutting back heat at the beginning of their early consensus worked well with the medium roast level finishing temperatures.
The roast aromatics had hints of sweet, dried fruit in the background and were exceptionally clean. We gave the Malawi a taste, brewing it as a pour over. Now we're preparing it as a cold brew concentrate because we think it will taste especially refreshing in that brew style. Light and fresh and great for the holiday time of year.
-John Nicolini and Michael Madden, Roasters
PEET'S LIMITED RELEASE COFFEES
You might think that a monthly coffee subscription sounds amazing in and of itself, but Peet's coffee-of-the-month takes it a step further than most. Good things come in small packages, and we only get these coffees in small batches, which is why you can only find them here at peets.com and you can only access them if you have a subscription. They're special—their fleeting nature means they can sell out—fast. So subscribing guarantees you get to taste each one of these incredibly special lots.