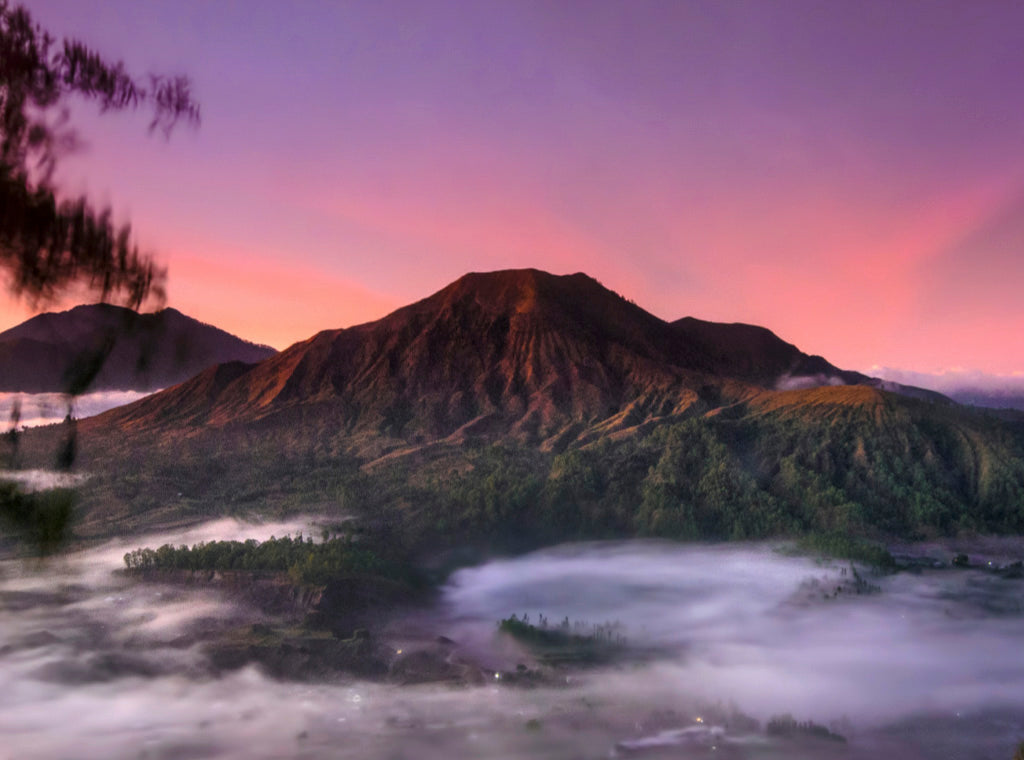 BALI KINTAMANI - JULY'S LIMITED RELEASE COFFEE
JULY'S SMALL BATCH COFFEE FROM BALI
When our Coffee Team encounters extraordinary coffees, they set aside just enough to share with those who might relish an incredible cup. Each month, our Small Batch Series subscribers get to experience a different limited release, rare microlot from smallholder farms in the world's best coffee-growing regions. Bali Kintamani is just one of those special coffees, available online and via subscriptions, and roasting in July. 
Spice Up Your Summer
Indonesian coffees have been a staple here at Peet's since our founding. The most popular and well-known is Sumatra, but other Indonesian islands like Sulawesi, Flores, and Bali produce gorgeous coffees with distinctive characters. Bali Kintamani has the same spicy, complex notes and backbone as Sumatra, just a bit finer—it starts and finishes very smooth. Weighty in the cup, with dark chocolate and caramel notes and a syrupy body, it's a great way to spice up your summer. 
Why this Coffee from Bali is So Satisfying
Bali is famous as a vacation destination but drive just a couple hours from the splashy beachside resorts, and it's a different world. The Kintamani region hugs the slopes of Mount Batur, and this coffee is grown in these lush highlands at around 5,000 feet. The coffee cherries are harvested by a network of Balinese farmers called a Subak Abian—a traditional farmer organization in upland Bali—between May and October. Due to the humid, rainy climate, coffee is processed differently in Indonesia than elsewhere, hulled and dried in a series of steps that expose the bean to unique tropical influences. It's a risky, less consistent practice, called Giling Basah, but it's what gives Indonesian coffees their weighty spice and satisfaction.  
NOTES FROM THE PEET'S ROASTERY 
Roasting by hand coaxes out the best attributes of a coffee, and though the roast times for this batch of Bali Kintamani took a while to dial in, the coffee responded well and settled down for a nice finish. And this is why we meticulously test roast every coffee. It's one of the ways we, as roasters, get to be familiar with a coffee, taking the time to get to know all its nuances.
Finding a good curve for these dark and light green Indonesian beans was not hard, however we noticed that one batch was moving a little faster than the others and cut back the heat about 30 seconds earlier. A pro tip on roasting: even if overall roast times are a little up and down you can still pinpoint the right curve. Don't automatically change burner settings. Moving your burner cut a little earlier, or later at first crack, should give you the right amount of information to get an excellent test roast.
The first crack was sharp, but very quiet, and the second crack was almost inaudible. There was popping when it rested in the cooling tray, but it was still hushed. The last time we roasted a coffee from Bali, it was a little more boisterous than this subtle-sounding batch from Kintamani.

In the cup, Bali Kintamani is satisfyingly weighty, which usually calls out to be brewed in a press pot, but we found that its steady structure adds a nice touch as a pour over. It's perfect straight up or with a hit of milk to really bring out those chocolate notes. We think it would make an amazing iced latte. 
— John Nicolini and Michael Madden, Roasters